Just a girl.. Just an ordinary girl.. Her name is Michel.. Okay
lah
, not
that
ordinary. LOL. A very special girl. My friend said that she's very pretty. Awww.. There you go, Mich, hahaa.. She was staying in someplace near my place (details are secret for safety purposes.. sked got crazy fellas running to her house)And on Friday, we had a PK meeting. Haha. Thank God Michel told me about it, or I'll be bored to death. LOL.
And then the next day, early, early, early, early in the morning, Jin, Suit, Jon and Mich meet up at Midvalley and had breakfast. Haha. And I could slightly recall the stupid things Jin and I were "fighting" about. Please don't ask. It's among brothers. LOL.. Oh well, here are some pics for you to enjoy..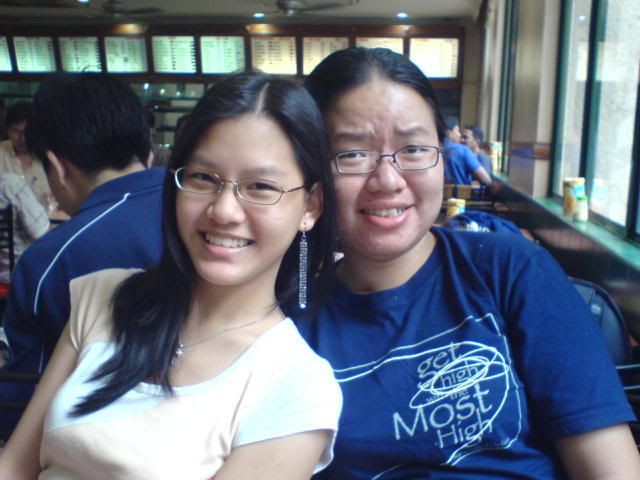 I don't get why Ms. Suity Linnie is having such a face.. So.. Retarded? FUUUYOH.. hahaa.. And.. I can see all the colorful question marks flying and floating above and around her head.. God bless her..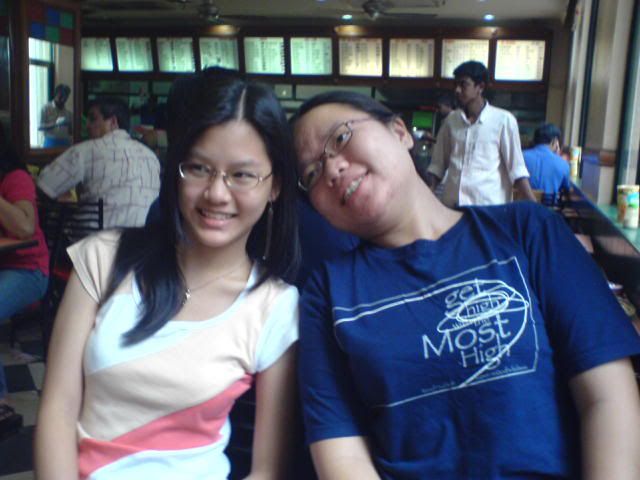 They were trying to do something.. Something very... strange and odd and peculiar and... never mind...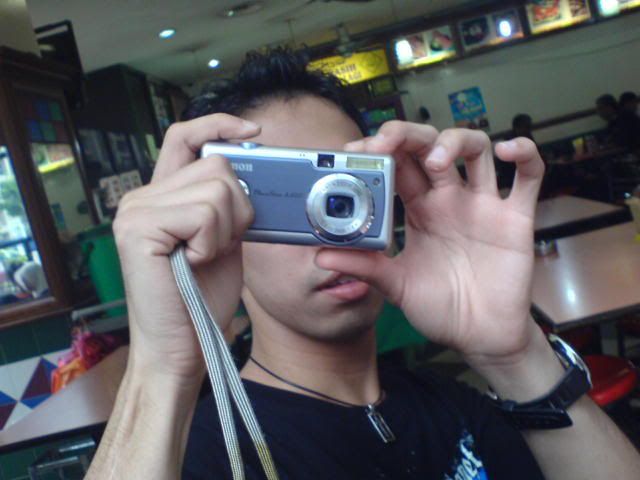 Jin and I trying to take each other's pic.. But ended up taking the camera.. I dont know how did this happen.. Hmmm... somebody refresh my memory.. Hmmmm...
There you go... THe three supermodels... Suit Lin modeling for the love-your-uni's-t-shirt model, Michel the stripe it brand, and Jinny the Planet Shakers brand.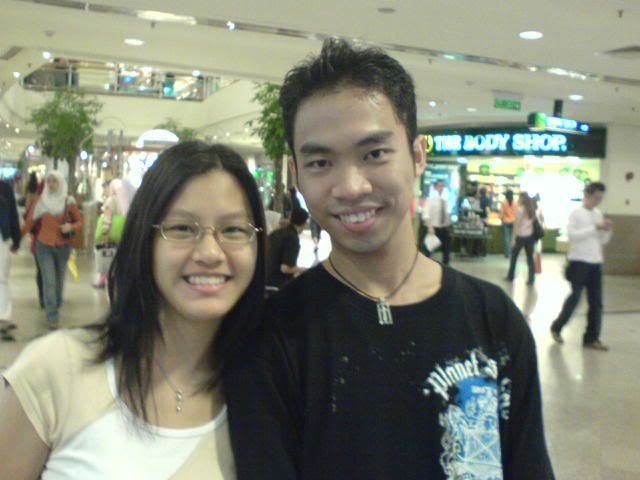 Nahhhh... The Kuantanarians.. so jealous of you two.. Haih.. hahahaa...
And this two pics are for Suit Lin. She was soooooooooo happy.. I think they were her long lost sons and daughters.. Hmmm... Mebbe they saw her walking by and didn't want her to recognize them.. So they put on these....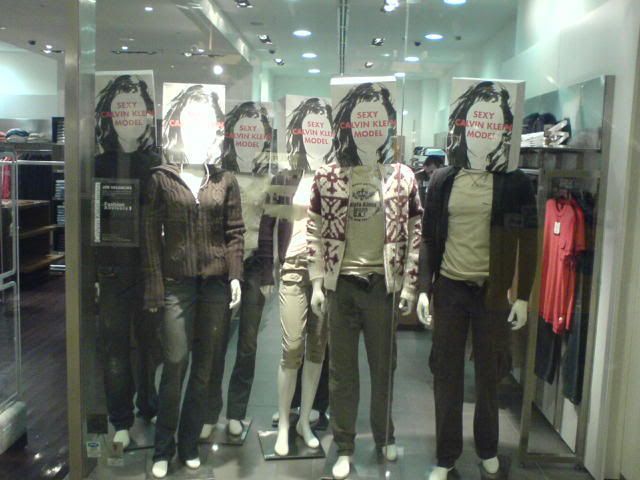 And thanks to Michel, I got this.. Awwww.... So michel of Michel.. hahahahaa... Thanks so much...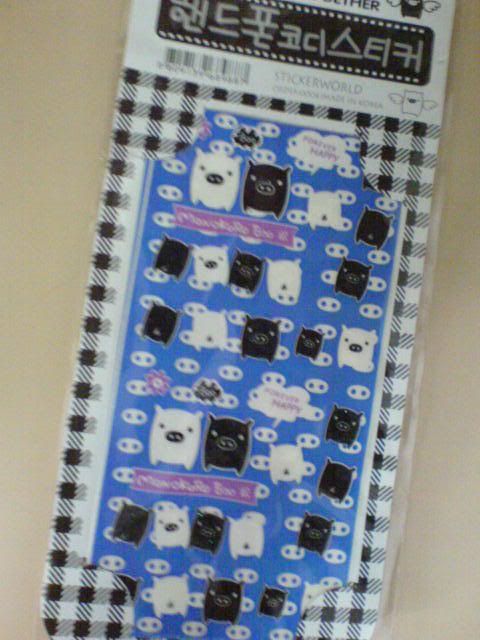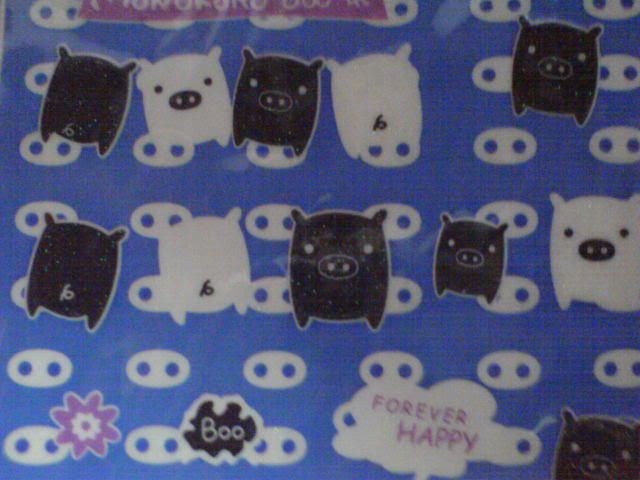 Dear Michel,
Best wishes to you as you walk through this journey. It's going to be challenging because the path we chose is not straight. There'll be thorns around and the rocks might cut your legs, but fear not. Look up. Look beyond the skies.. Beyond what is within sight. See through the clouds.. A mysterious brilliant light, pleasing to the eyes and heart-melting. Aim to reach that destination. Look not to the right or left but strive for the best.
Once you reach your destination and touch the light, everything else will turn into glass and shatter into the sky. Instantly, you'll find yourself in an entire new world where roses are thornless, where the rainbow never fades and the sun never sets.
As you journey, remember that beyond every dark cloud is a silver lining. Don't be like Peter when he was trying to walk to Jesus on the water. Focus to the front. Fasten your sight onto Him, look not to the right or to the left. Even if the seas try to devour you, they will not succeed. Even if the lightning try to strike you, they will not get close to You. For if God is for you, who can be against you?
One said that "sorrow is the gateway to maturity", whether you believe or not, it does play a part in our growth. If life was a bed of roses, it wouldn't be called life, or reality, but fantasy.
Take care, Michel, believe in Him, the Ultimate Savior. Rock on for JC! (Not Jonathan Chu la, but if you wan oso can..) You can do it.. God bless...