I was studying hard. The stress was overwhelming. My teacher wanted me to complete the assignment (Yes, I have not complete it yet. It's very difficult. I've mentioned it in the previous post) with further information concerning: The authenticity, trustworthiness, inerrancy, and infallibility of the four books of the Bible. So, here I go again. I have to read through a few more thick books, do researches about the churches (if I ever choose an epistle or letter) and the cities, the language style, and so so so forth. Haih.
WHY!?!?!?
I am not complaining. I am just.. Haih.. Never mind.. I shall do it. I have to think positively. I can do it. Yes, I can do it.
And suddenly, mom came and said, "JON! You got letter wor!" (in Chinese)
Jon: Where? From who?
Mom: Dunno.. YOu open and see...
Jon runs toward mom.Jon sees a huge brown envelope with something inside.A sudden silenceP/s.. you can hear the cold chilling wind blow by........
Then...
YAAAAAAAAAAAAAAAAAAAAAAAAAAAAAY!!!!!
It was a letter that I've waited for some time! Haha. Check it out..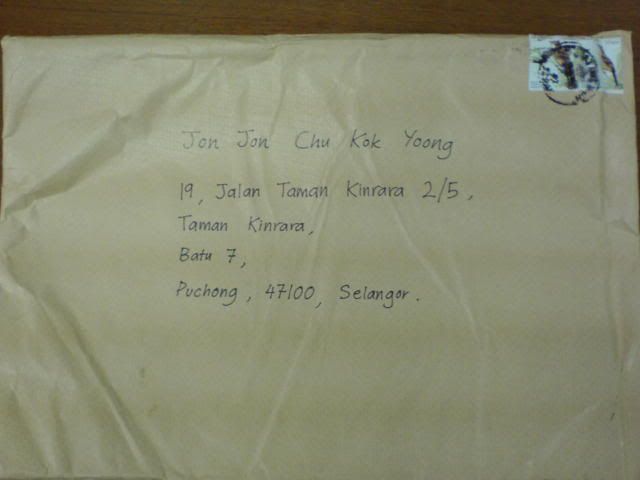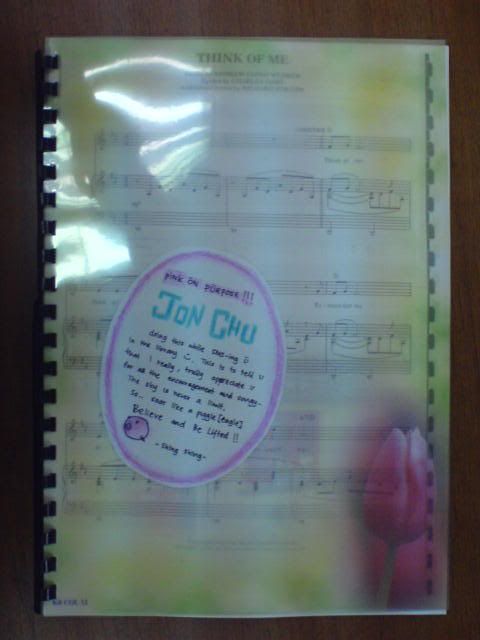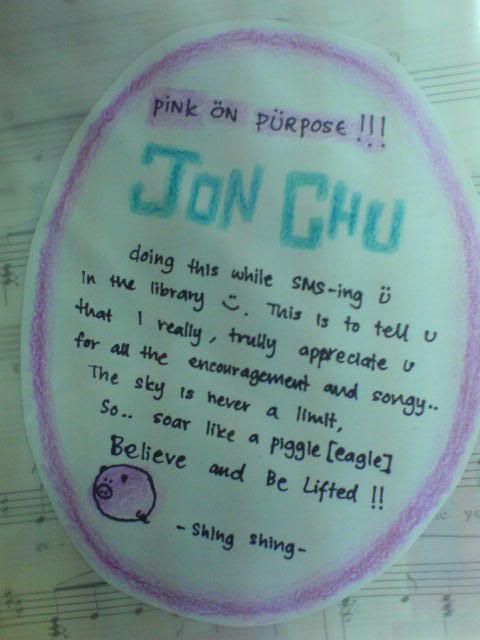 Thank you so much. You made my day.