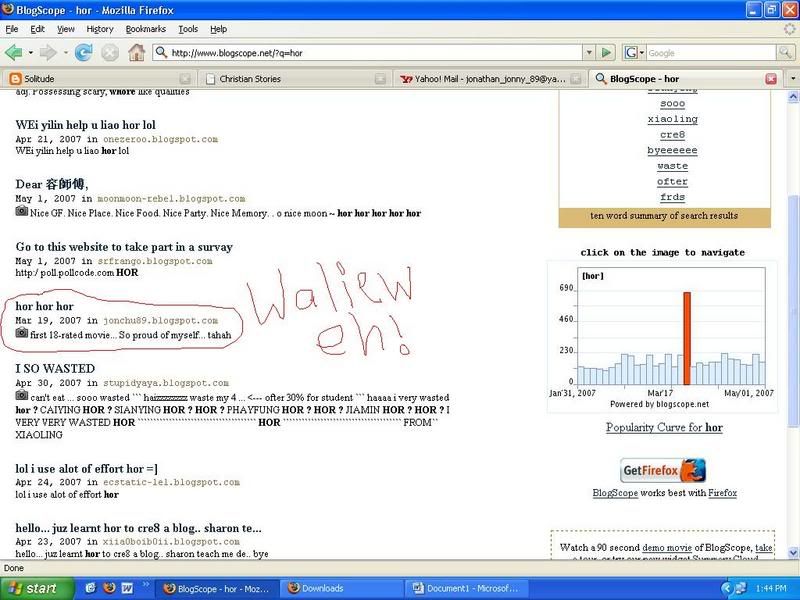 I never knew there was this thing called
Blogscope
. Until I was so bored that I goggled my blog's add and found this... Click it to enlarge.

And I didn't know my blog with the "hor hor hor" post

was the top fifth post. Don't say proves that my blog is frequented because I have three hors there, that is why it's in the first five. But results often change. No hope. Heh!
Anyway. I was so shocked and I actually said "WHAT?!" in front of everybody.
I never knew people would be so free to check the internet for hors.
Not whores. Please. Thanks.
I think I'm influencing bad stuffs into people's innocent brains. Okay. I shall stop using vulgar words. xD (as if la they're so vulgar)