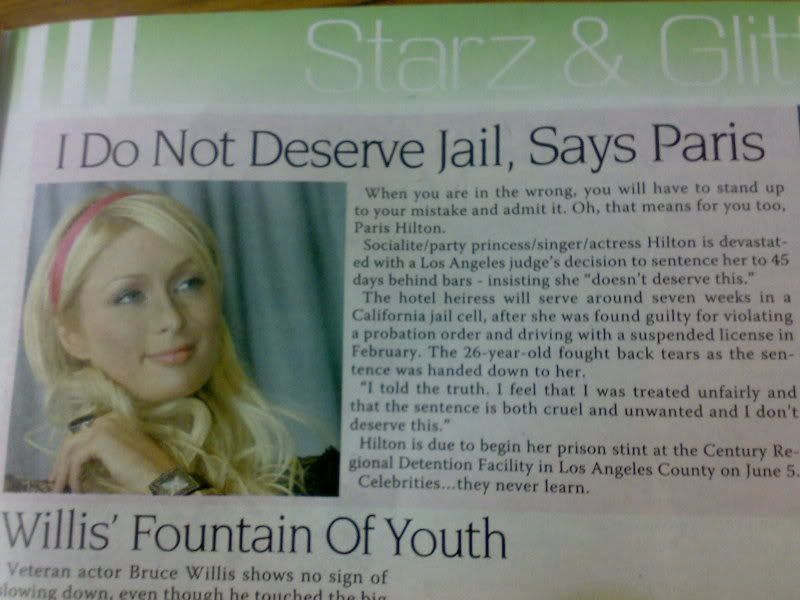 When you are in the wrong, you will have to stand up to your mistake and admit it. Oh, that means for you too, Paris Hilton.
Socialite/part princess/singer/actress Hilton is devastated with a Los Angeles judge's decision to sentence her to 45 days behind bars - insisting she "doesn't deserve this."
The hotel heiress will serve around seven weeks in a California jail cell, after she was found guilty for violating a probation order and driving with a suspended license in February. The 26-year-old fought back tears as the sentence was handed down to her.
"I told the truth. I feel that I was treated unfairly and that the sentence is both cruel and unwanted and I don't deserve this."
Hilton is due to begin her prison stint at the Century Regional Detention Facility in Los Angeles County on June 5.
Celebrities... they never learn.
Jottings:
Love the conclusion of the article. Enough said and thumbs up.
Wonder why males love her - so sluttish can't stand a sight of her.