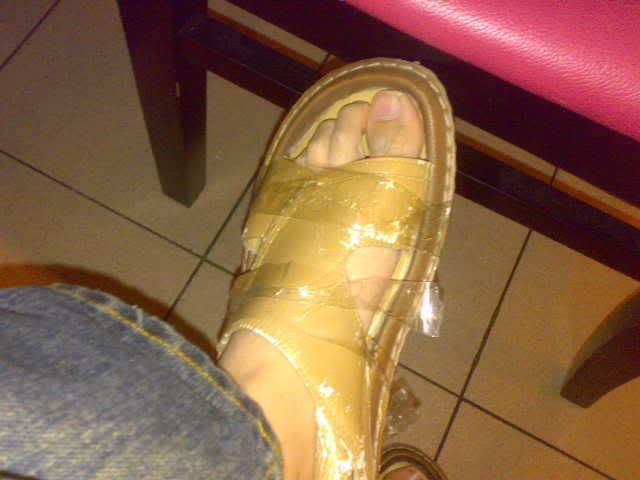 So this is what happens when you buy a cheap shoe (It is not I who bought it, but my mom) and wear it for a few times.
They just betray you!
OMG
There goes my 'maruah'.
Do you know that there were weird stares?
What more from sexy hot babes?
Folks, I guess this is the ultimate time for humiliation. You can start singing Joy to the World and Ode to Joy!
Oh well. I do not have slippers or sandles BTW.. xD