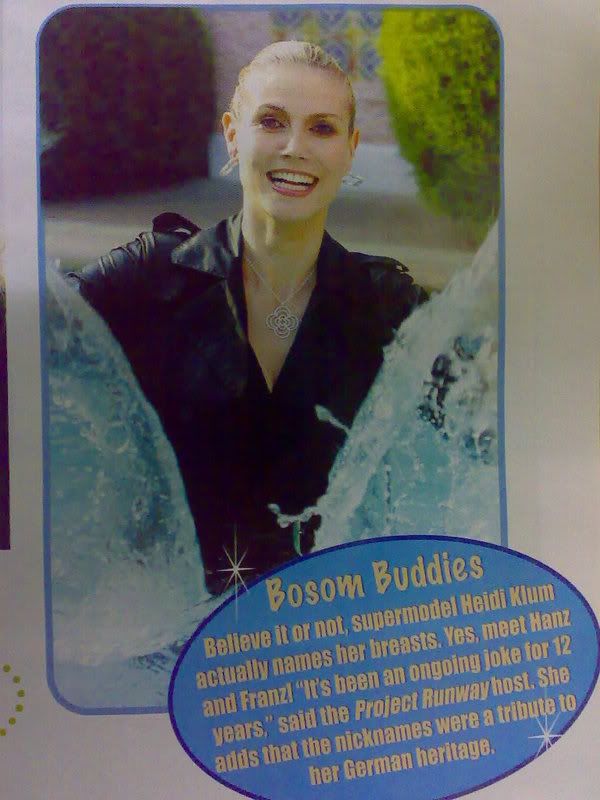 Inset:
Believe it or not, supermodel Heidi Klum actually names her breasts. Yes, meet Hanz and Franz. "It's been an ongoing joke for twelve years," said that
Project Runway
host. She adds that the names were a tribute to her German Heritage.
UH-HUH. Out and loud. Hear me. So when are you gonna name your butt? Like, left cheek "Smell" and right "Swell"? Or, "Leonardo" and "Leonidas". Wouldn't that be awesome? *big puppy eyes*
Whatever
.
Eh.
Celebrities these days. Going haywire. HEH.
So who names their boobs? Or butt cheeks?
I'm...
amazed
.
Picture taken from Galaxie
.