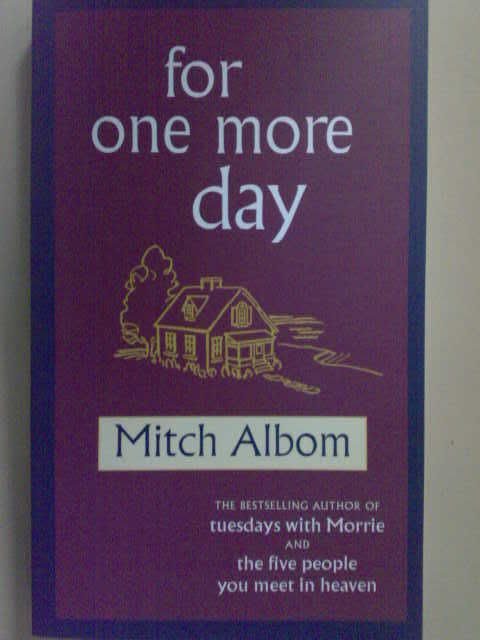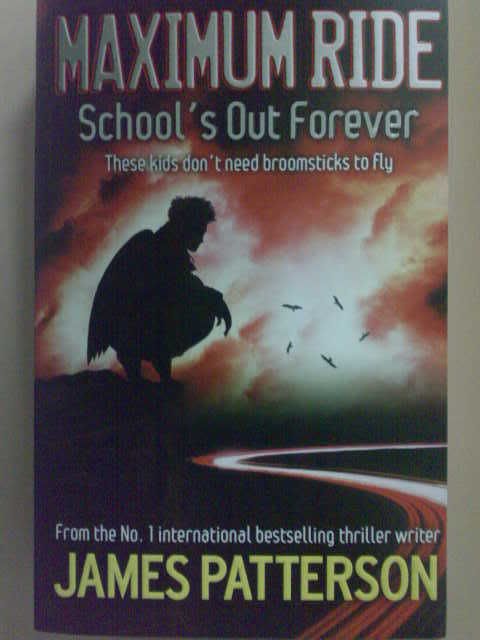 Maximum Ride: School's Out Forever
and
For One More Day
is done. HAHA! And I shall move on to reading
Trudi Canavan
's
The Novice
and
The High Lord
.
So, what was so interesting about
Maximum Ride: School's Out Forever
, you say? It's just this: this book is originally written for kids at their early teens, and I being a late teen is happily reading it, perhaps to cure myself of the I-am-beginning-to-feel-rather-old syndrome. Poor Man Suffering, heh. It would be wrong to say that it is a fantastic book, but it's just oh-kay, get me? After all, am reading it for fun, buying it to let my brother read next time... so I guess it's worth it. And who knows—my son might like this too, if I ever have a kid...
For One More Day
—now, this is da bomb. I like the way Mitch Albom wrote it, with flashbacks and rather little spatial techniques (not everybody can imagine spatially, you see). In a whole, (I am currently lost of words) this book is fantastic, with simple language and mild but nice suspense. :)
That's all I can say, since I'm not a book reviewer like
Eyeris
. Haha.