High school kids are learning how to curse and backstab really early. Check out what I found at the bus stop outside a government school near my house.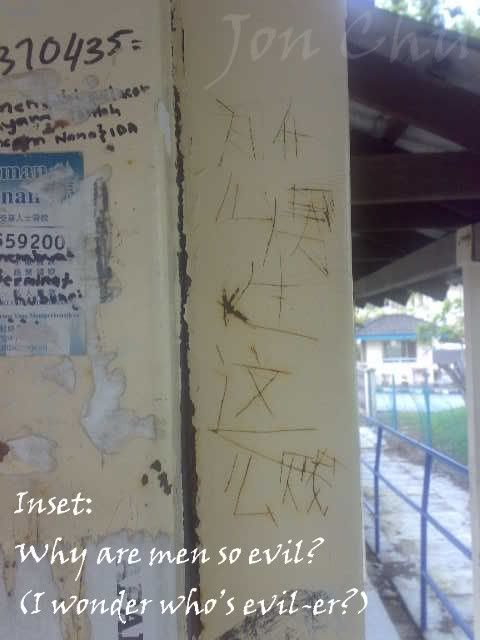 Do you think men (or boys, in their case) are evil? I don't. Elo. I'm good. Not evil, okay?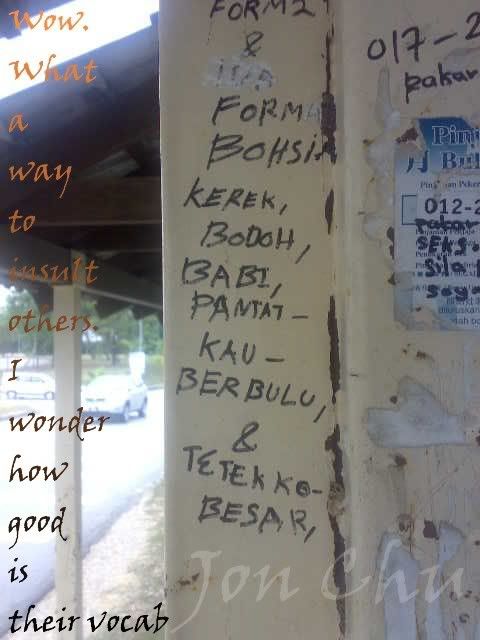 I seriously don't understand wat are the words. Enlighten me, if you would.
OKAY, THE BRASS SECTION AT THE ORCHESTRA, LISTEN UP! WE ARE GOING TO UNDERGO SOME TRANSFORMATION. YES... WE'RE GOING TO MAKE OUR BRASSES HUGER!!! KEWL HUH?