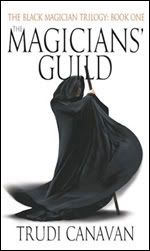 Forgive the rather pixelated pictures I've uploaded, indeed I can't help to agree that Blogger sucks at uploading pictures at times, but otherwise it'll be quite OK.
As many of you know that I had 2 weeks of so-called holiday before I enter college, and I decided to drown myself in books (besides work and work and work). And I have successfully finished
Trudi Canavan
's Black Magician Trilogy, which consists of:
The Magicians' Guild
,
The Novice
, and
The High Lord
.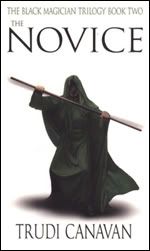 I would say that this trilogy is not bad (comparing it with
Eragon
and
Eldest
by
Christopher Paolini
). Trudi has managed to create short suspense after suspense that glued me to the book.
This trilogy is about a girl named Sonea. Though not much of her facial or outward description is given, I assume she is a rather pretty with blondish and brownish hair, rather short, averagely thin and brilliant girl. Often when thinking of her, I would also see a quite dirty girl.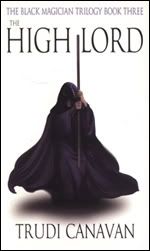 In this trilogy, she is first a poor girl but soon discovers magical abilities that put her on the run from the magicians who wanted to catch her.
Following, she found herself among disgusting enemies and a few trustworthy friends. She learnt the truth about Akkarin (her magicians' guild's High Lord) and feared him. Slowly, through certain matters, she begun to perceive things from Akkarin's perspective. Thus, the whole battle rages.
For me, I think that this trilogy did not have a wonderful and stunning epilogue. The truth: the ending kinda took away my appetite to eat. It wasn't gross, it just didn't have the effect
The Thirteenth Tale
had. Not bad for pleasant reading, but I certainly hope the
Age of the Five
would be much more entertaining.
I have had a list of books I wanna buy attached to my wall. And I'm so determined to finish them. HAHA! :)
Shall update about other matters soon. I don't have much time to come online anymore. :S