I should've posted about this since a long time ago, but then after so much procrastination and laziness, I finally decided to post this.
Before
Shing
went back to Ipoh,
Jin
and I decided to meet up with her for lunch. Since deciding where to eat was difficult, I bought them to OUG
(Orang Utan Gila)
at Thai Sabye Sabye for food. Here are some pictures...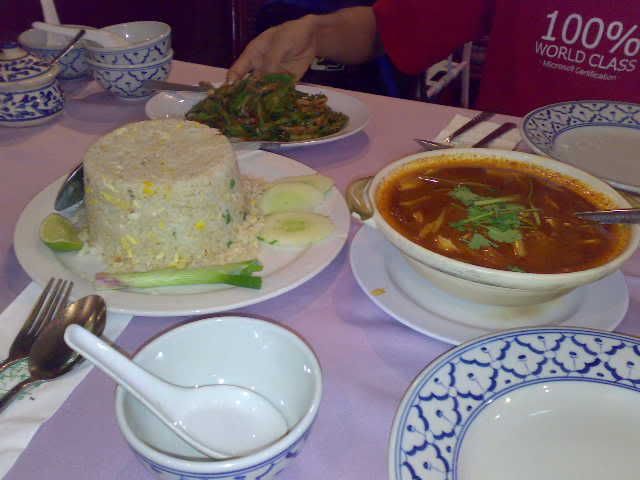 Our lunch for the day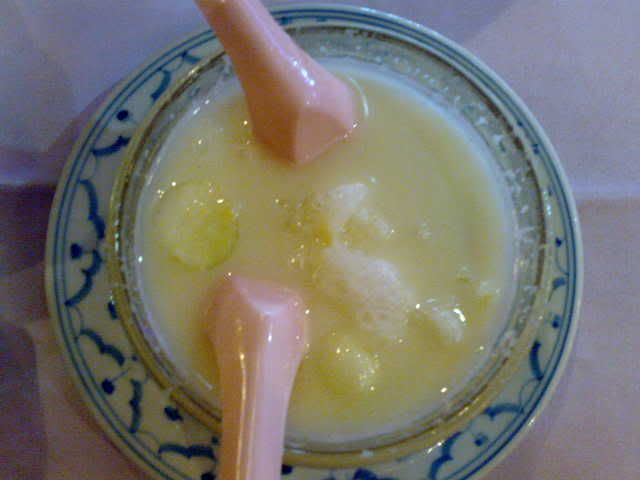 Forgotten the name. It has sago inside. And it is very delicious.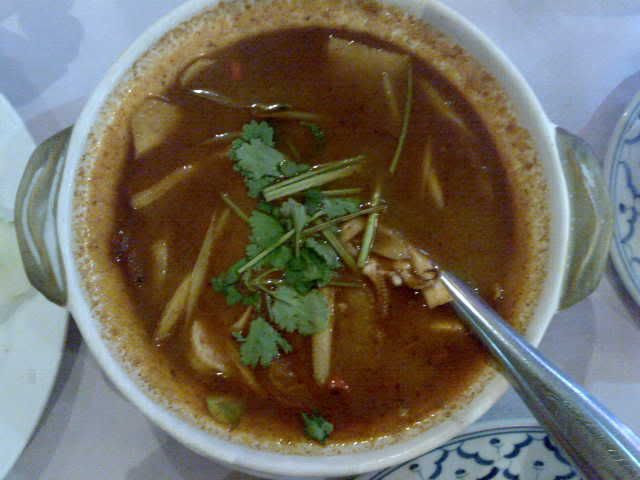 Tom Yam Soup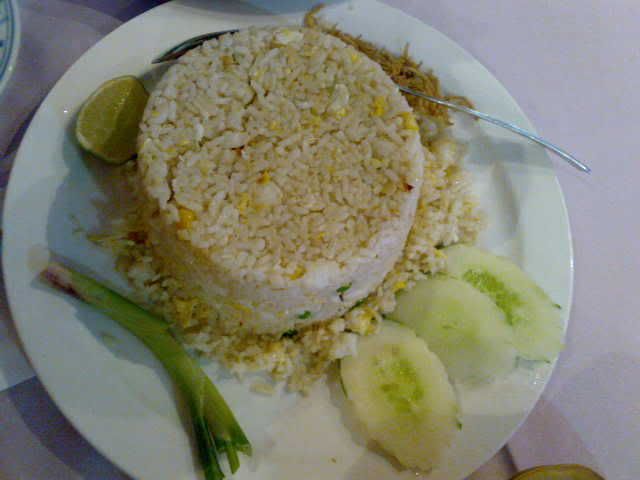 Crab meat rice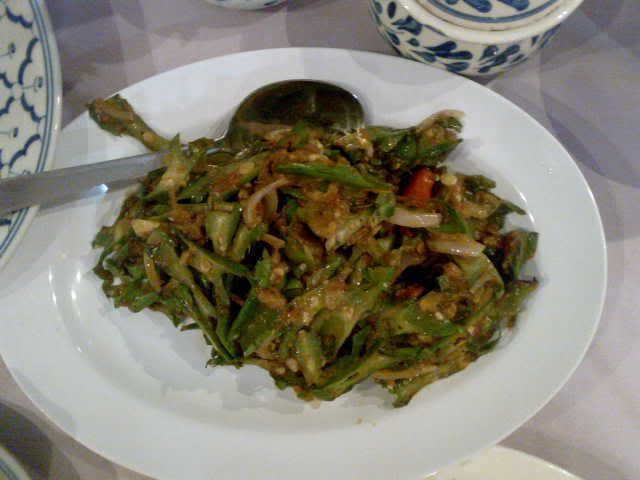 Vege. Forgotten the name.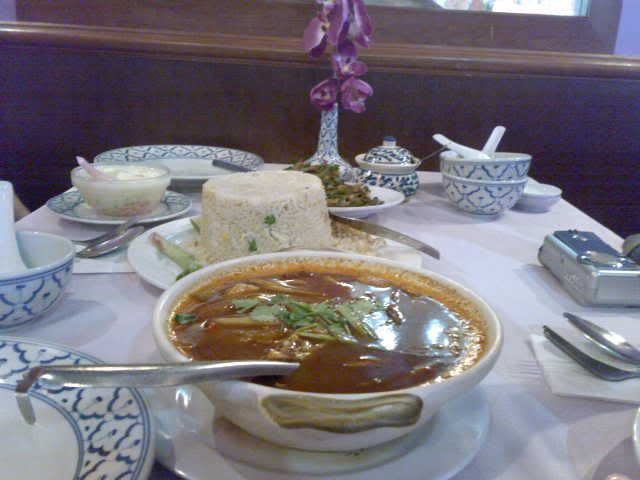 Food. Aren't they just adorable? Heh.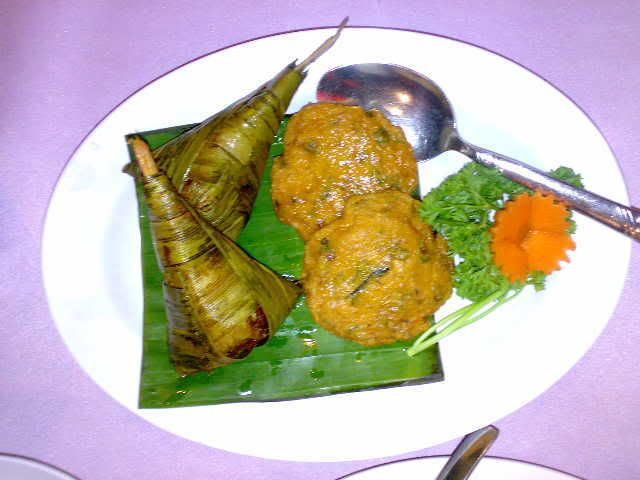 Chicken and... Fish Cake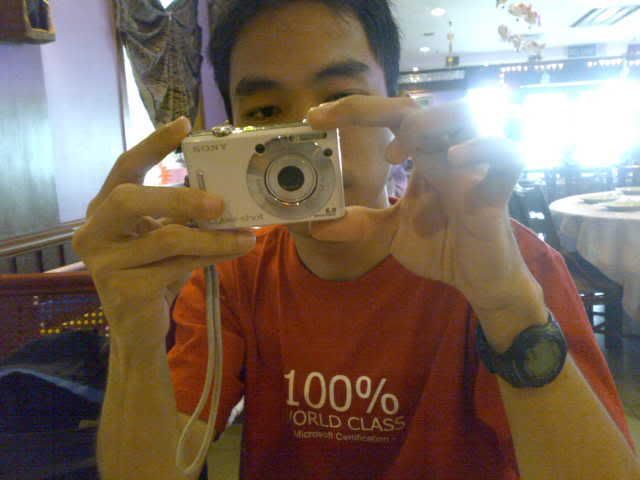 Jin fondling with Shing's camera.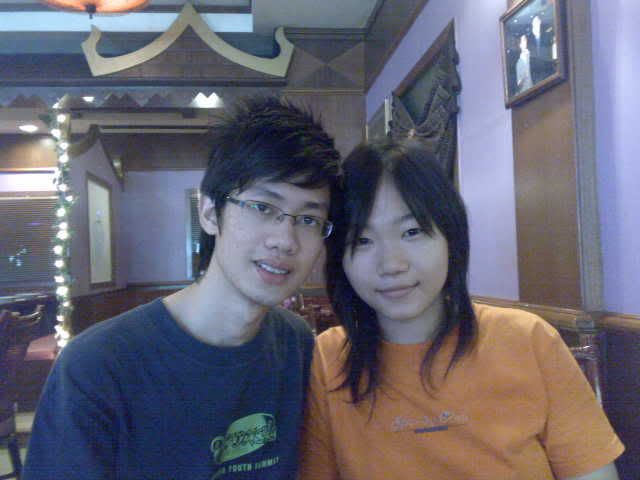 (from left) Yours pigly and Shing
p/s: I think
Shing
looks like a japanese girl. She has the look. Doesn't she? Hmm..