It is compulsory for students of
Life College
to attend this session called Life Skills. For what reason the session (held every Thursday) is called Life Skills I have no idea, but what I know is their goal - they want to equip students to be able to handle themselves once they leave college.
Today, we learnt about Financial Planning, and there was this part when we were asked to write down several goals we want to achieve in the future, so I thought of sharing them.
Apartment


I've always dreamt of living in a small cozy apartment. A little one will suffice, seriously. It'd be great if there were a gym, a badminton court, table tennis tables, squash court, and most importantly - a swimming pool.

Talking about swimming pool, I had a terrible experience two weeks ago. I was so hyped up about going swimming with my brother at States. But little did I know that it would be a

terrigible

,

horrigible

and

vegetable

day for me. Here's why:
a. I can't find parking
b. A&W didn't let me park at their place
c. I stepped on a chewing gum that stuck to my foot and shoe. T.T
d. The swimming pool was no more opened to the public
e. The car couldn't start
f. After 45 mins of sweating and attempting to start the car, at last, it started. Hallelujah

That was basically that, and my brother was complaining about this unlucky trip, saying that he shouldn't have followed me. *sigh*


I want a Perodua Myvi



I want kids


Believe me or not, I've actually thought about my kids' names a loooooong time ago even before I entered college.
I want three sons - Maxwell, Jared, and Jonny Junior (HAHA)
I want two daughters - Myanda and Crystal
So that'll be five kids. I have to pray soooo hard that God would give me a wife who can bear these kids. xD (super fantasy man. HAHA)



I want a Grand Piano


I desperately want a Grand Piano.
Like crazy.
But my parents can't afford it.
Do you know that the price a Young Chang baby grand piano is equivalent, if not more, to my college fees?
My piano teacher had told me that I have to have a grand piano to excel because diploma is no more just technical playing, but sound conveying too.



I want to build a music center.


To begin with, it's my piano teacher who inspired this dream in me.
This dream music center will have a 7-in-1 sound surround system, yellow lights with paintings on the wall, a 9-foot Grand Piano in the hall, a LCD tv to play DVDs (not action movies, mind you, but orchestra music), automated doors, etc.
It's going to be so a dream, but who knows it might turn out possible? :)



I want to fund my parents on their second honeymoon.


They're working so hard for me that at times, my heart really breaks. My mom comes back home with her tired face. She gets sick so easily, and all I can do is nothing. My father, too, has been toiling long before I was born, and his work is increasingly difficult (from what I heard). I want to ease their jobs, but I can't because I'm not in the position to. So, I really hope to be able to finance them to go on their second honeymoon, perhaps to European countries.

Besides, my mom has always told me how much she wanted to tour again. I can never forget that smile that lights up whenever she talks about traveling.



I want to own my own mini library


With fantasy, fiction, non-fiction and theological books all allocated, I think this idea MIGHT be workable, since my house is ALREADY packed with books.



I want to have a record company


Imagine this -- the capacity to record the songs I write, and also provide the chances for composers to record theirs (*wink winks* at Shua) With this record company, I can also reach people with my music.

With a record company, I can recruit potential talented musicians and train them to play as bands and promote their songs. Wouldn't that be awesome?



I want to work with Hillsong Church


Perhaps to sing a solo and recording it in one of their albums.


Of course there are more. This list isn't complete, but these 9 items are some of the main things I want to achieve. Have to work really really really hard!
****************************************************************

By the way, I came across two pictures of Grand Piano that I find very... b-e-a-u-tiful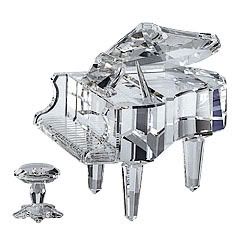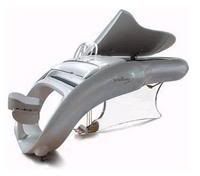 Click to have a larger view.
Aren't they beautiful? How nice I could own them.