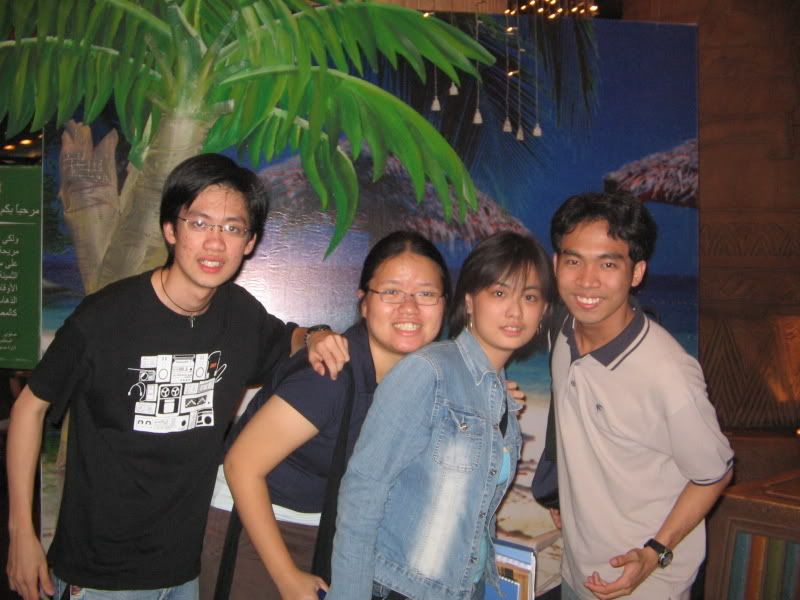 I just came back after a meet-up with
Suit Lin
and
Joanne Soo
, two extraordinarily talented authors, two unique hysterical laughters (people who laugh), two one-in-a-million individuals, and most of all, two mature people.
During dinner, the question "how did we meet" surfaced. We looked at each other, raised and drop our shoulders, and said, "I can't remember." There's this special bond that binds us together, and I can't describe this bond with words; it's just too unique. There were times when we unintentionally hurt each other, cause discomfort to each other, but somehow, I think, we've learnt to grow out of those emotions and accept each other.
Some of my friends were actually curious about the relationship between four of us (
Suit Lin
,
Joanne Soo
,
Kay Jin
, and
I
), and I guess the thing that binds us the most is that we're busy, passion-filled in our own special ways, and we're hurting people.
It's really different to tell and encourage somebody when you've walked a similar path. The words "I understand" will carry more meaning, support, and emotion. And perhaps, somehow or rather, we've walked painful paths that we can tell each other "I understand" with sincerity.
We've known each other not more than 5 years, I think, and we've grown up (really fast), and with the increasing busyness, we've also, somehow or rather, grown apart.
Perhaps that's what relationship is: staying together even when we're growing apart, supporting each other, obviously or quietly, even when we're busy.

"Two are better than one,
because they have a good return for their work:

If one falls down,
his friend can help him up.
But pity the man who falls
and has no one to help him up!

Also, if two lie down together, they will keep warm.
But how can one keep warm alone?

Though one may be overpowered,
two can defend themselves.
A cord of three strands is not quickly broken."


(Ecclesiastes 4: 9-12)
We're not three, but four. A cord of four strands is unbreakable.

------------------------------------------------------------------------------------------------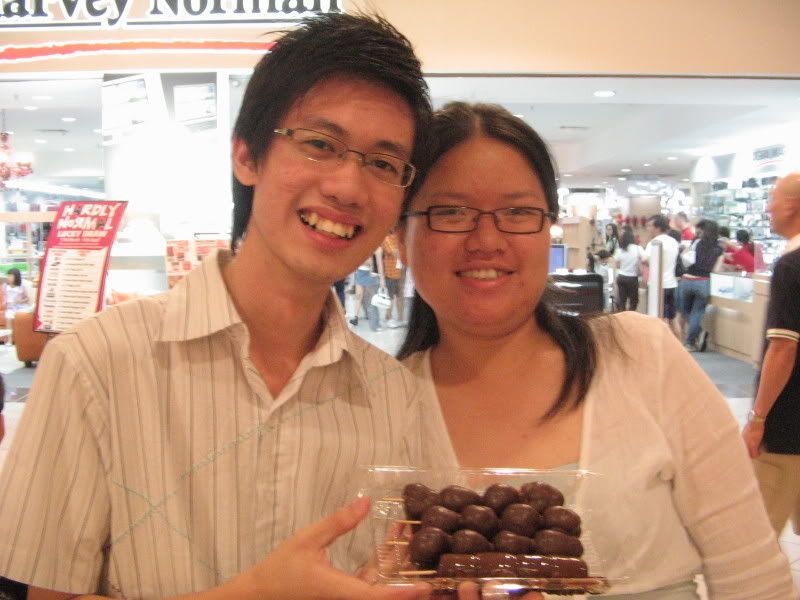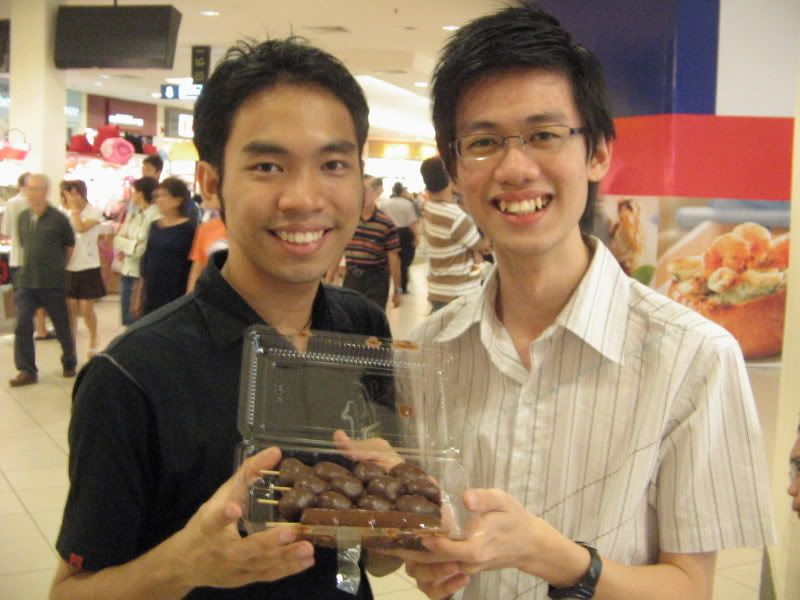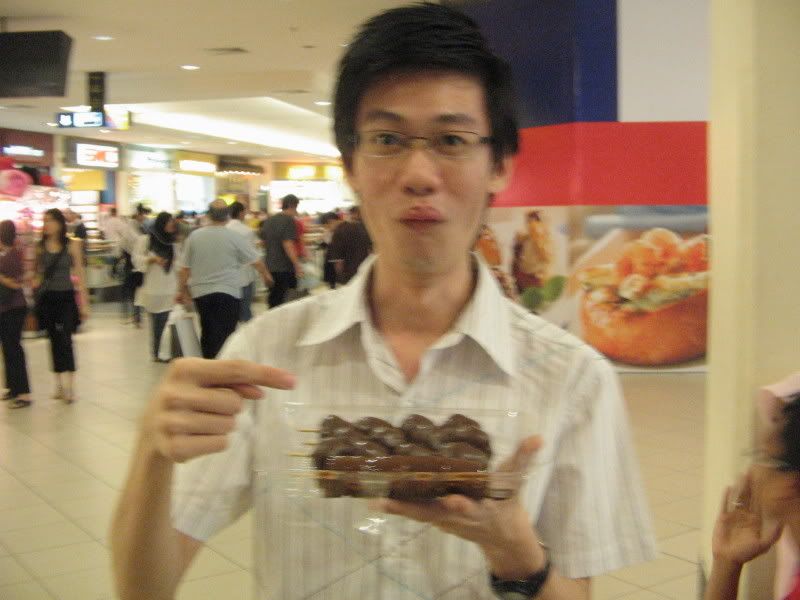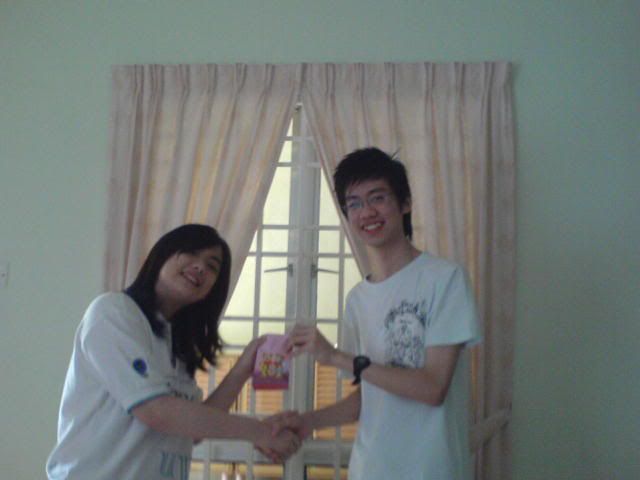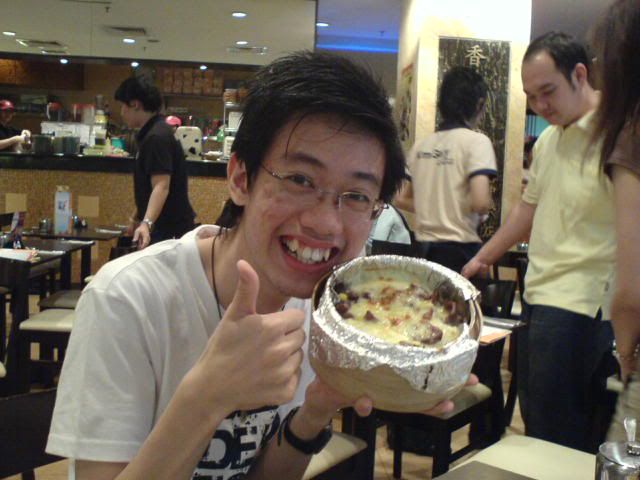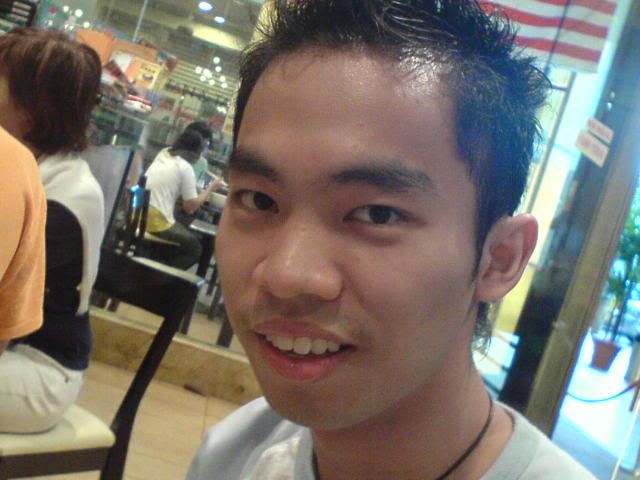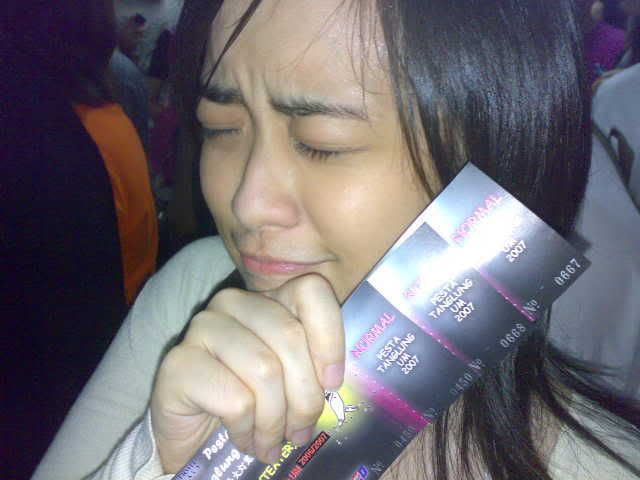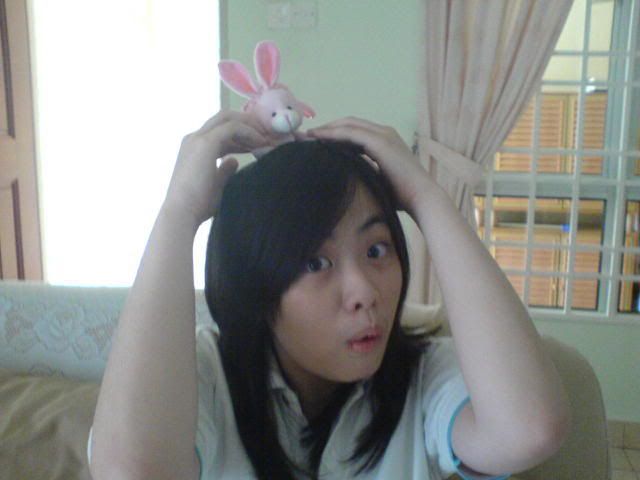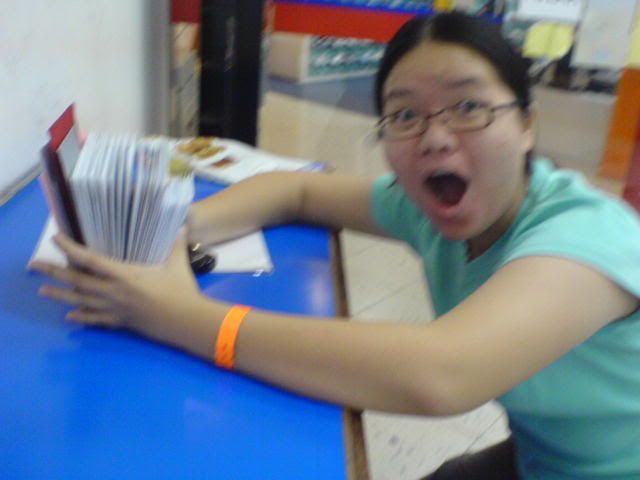 ------------------------------------------------------------------------------------------------
I thank you for being part of my life, because my first so darkened life is now filled with colors not even a rainbow can display. Though I hurt, I smile with joy.