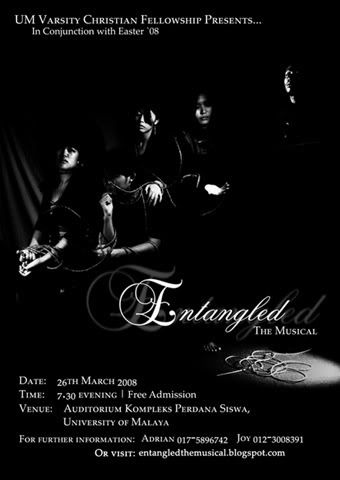 A man, with an unknown past.
A young lady, with a dream for greatness.

A family, with untold hurts.

A wrong, that can never be made right.



When your past threatens to bind you from your future,
Forgiveness is the only way.
A story of love, of dreams, of fear, of forgiveness.
Untold inside the hearts of many people.
Entangled. The musical.
Date: 26th March 2008 (Wednesday)
Time: 7.30pm - 10.30pm
Venue: Auditorium Kompleks Perdana Siswa, University Malaya
For more information, visit:
Entangled, the Musical
Just in case you do not know how to go about in UM, I hope these maps could direct you...
Hope to see you there! :)