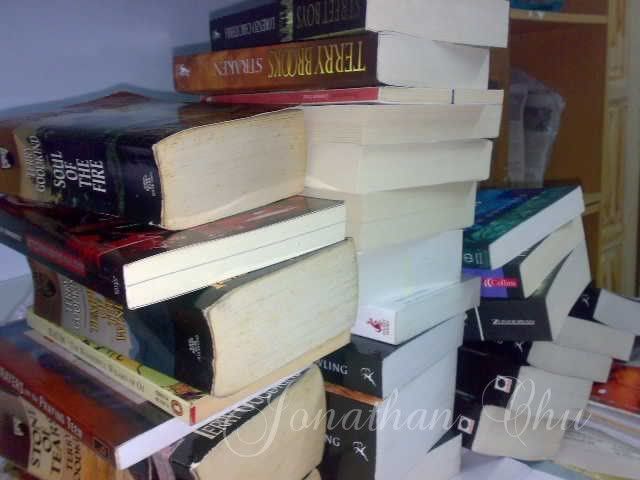 After months of procrastinating, I finally decide that these books are to be 'clothed'. Went to Popular, Sunway Pyramid to purchase some wrapping papers and spent about four-and-a-half hours wrapping my thirty-three books.
Now is the time to find time to gobble these books down and feed the hungry reader within me, which means good time management - which I don't really possess despite trying real hard to manage time well.
These books are definitely any time more enjoyable than those boring journals I have to read...