Note: Before you begin reading this post, please note that I will putting up large pictures, which means your browser might need to take some time to load. :) And if you're not into reading long posts, don't read this one!
----------------------------------------------------------------------------------------------------

I HAVE BEEN staying up late until 4am - at least - every day, and waking up as early as 8am to continue my work. (Yes, my panda eyes are transforming, and just if you were wondering how zombie looks like, take a good look at me, and you'll find yourself staring into an often famished, drowsy zombie.) Things had took a turnover for me, and burdens have been rather stressful. I find myself incapable of doing many things at once - as what I used to be able to do - and rather irascible.
So this was what I was working on for more than 48 hours. Call me dumb (haha), since many of you geniuses out there could have come up with such a simple design and finish it within two hours (at least that is what I think of you guys).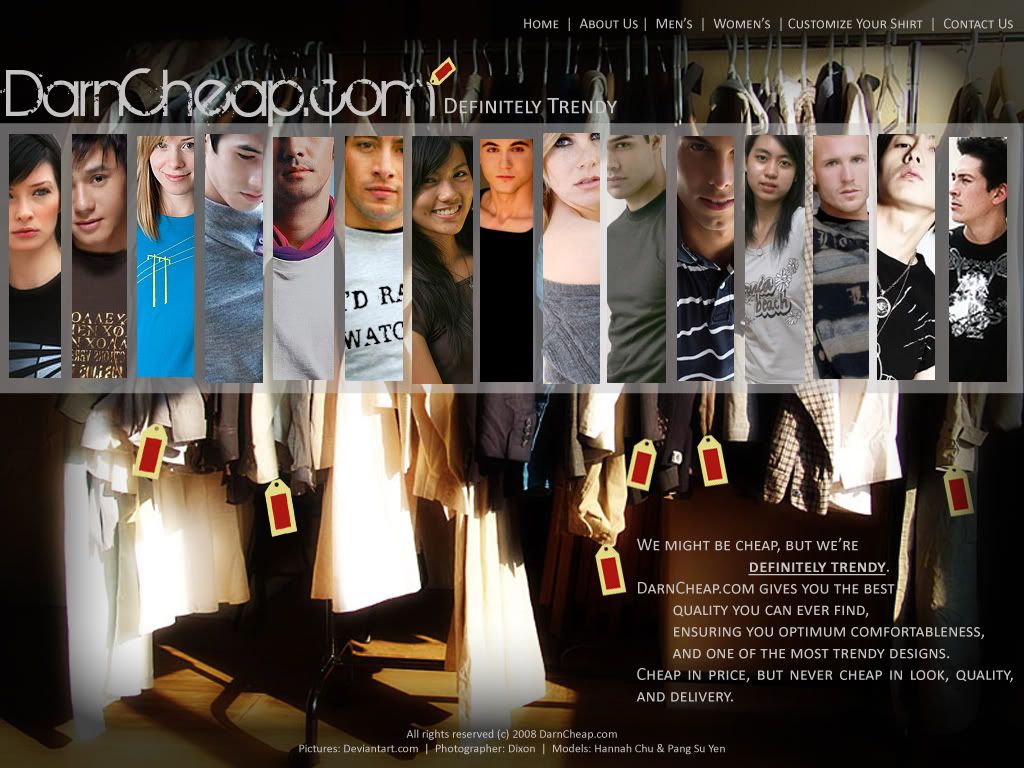 Click to view larger

In the midst of toiling to try to score good grades, I suddenly began missing
Entangled, the Musical
which I have put in so much effort. It wasn't the night that I missed, it wasn't the claps and audience's roars that I missed, it wasn't the food that I missed, it wasn't the jokes that I missed, it wasn't...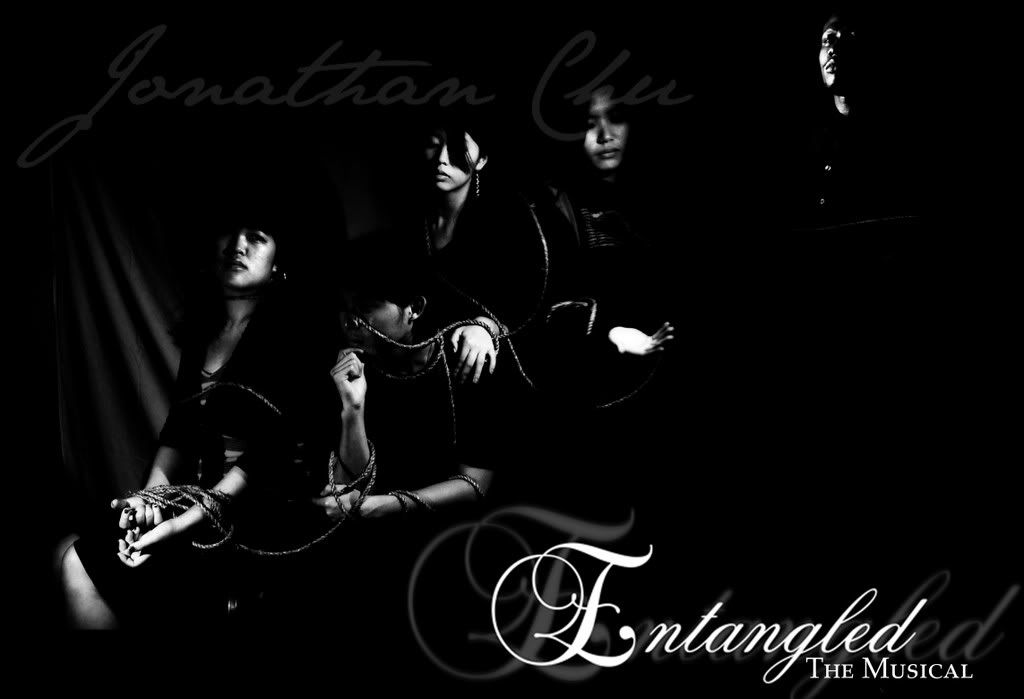 It was the people that I missed the most. I remember the Thursday immediately after the musical... I had tons of assignments waiting for me to finish, but I just sat at my desk, thinking to myself... "Normally, I would be using up my time at UM having practices... but now, I am stuck with my desk. Ah, you, poor Jon."
Perhaps the reason to my reminiscence is the way we worked at UM, albeit the idea-clashes every now and then. We somehow managed to make working together fun and memorable.
Above all, I missed working with the musicians at the play.
Not so much of the music (although I loved the way we played); I missed working together. It is so much different when you work with people who give you concrete ideas, smile and suggest diplomatically and objectively how things could be done and bettered, encourage each other to give the best, help to bring the best out of one another, and crap loads of jokes and random stuffs when you need them.
Working with them has also helped me in ways I needed the most - how to play lesser, how to give up the burden of leading the group by myself, how to let go of the burden of taking up main parts of the music, how to blend well... Though I wouldn't say we are professional players who play without errors, I dare say we are brave musicians who dare to experiment and adapt to each other.
Perhaps I should call such chemistry amongst musicians 'The Link'. Hmmm... Maybe I should think up a better term for it. (HAHA!) Maybe something like... "The Musician Thing." Hmmmm...
Does anybody know the fear I had before I worked with them? I often have this fear of working with new people, because I always think myself as inferior when compared with others. I only worry if I could perform up to others' expectations, and in this case, lead the band well, communicate what I want in mind, blend into the music well, and etc.
It, as always, did not turn out (and I had to, once again, reprimand myself for pointlessly worrying); it was great to work with them.
And now, what other things I am undertaking? I have my Student Council to manage. These people are wonderful people with various personalities, and from what I heard, our batch is the most talkative one. (Whether it is true or not, I am unsure.)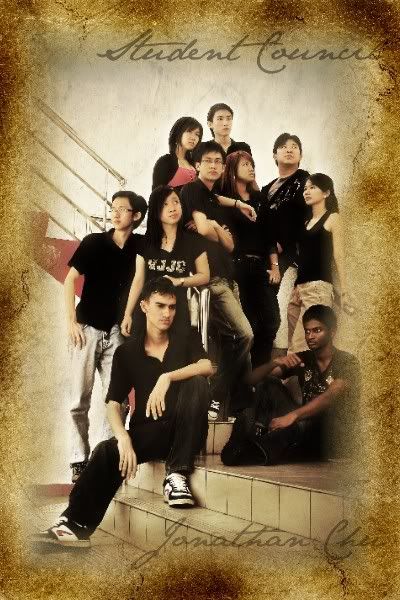 It is so evident that when I sit at my seat by the table and listen to my council members speak their minds out, I begin to realize how dependent I am on them. I remember this teaching that says, "Leaders are non-existent when followers are absent." And indeed, it is true. One may aspire to do great things, to lead great numbers of people; but when there is nobody to say, "Yes, I will help you," all the plans won't work out, for one cannot do everything by oneself.
Similarly, I need you - if you are my college mate and are reading this - to help me in planning, and doing anything for the betterment of the college and your stay in the college.
In addition to this, I am involved in my college's magazine too. I tell you, the satisfaction of seeing your work accepted by your section leader, approved by your editor, published in the magazine, and read by others is many a times overwhelming. I have never once dreamt that I could be part of an editorial team too. I thank God for the opportunity.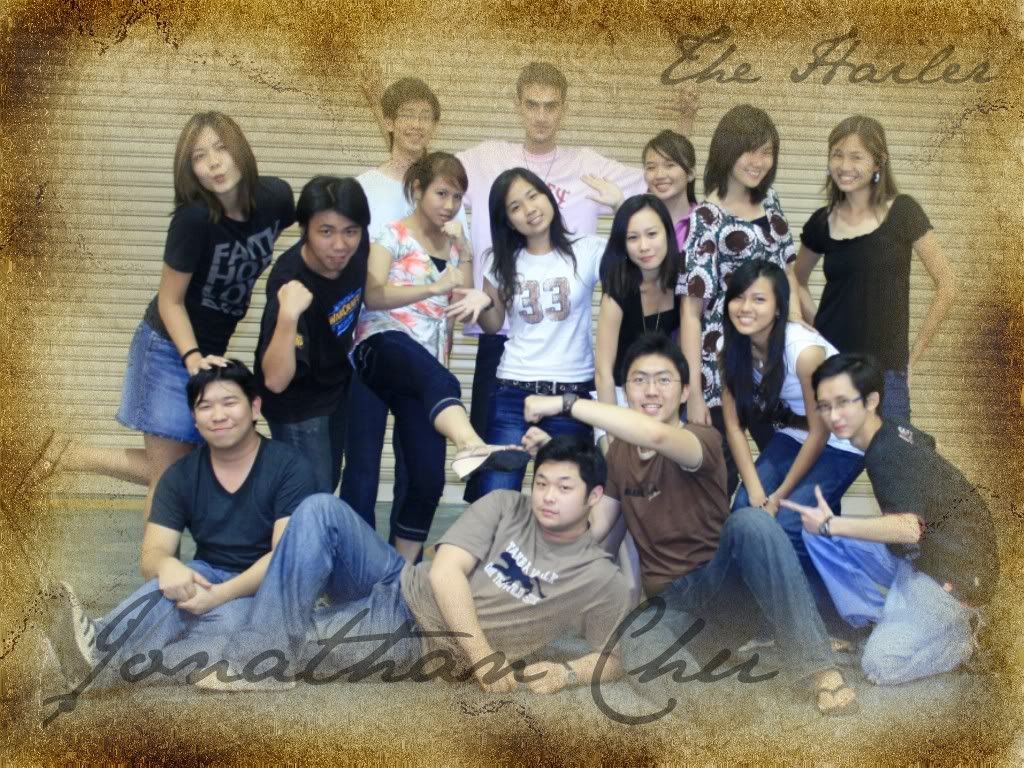 Now I begin to understand why I am always prone to study at small places. Scrape off the idea of my incapability to pay high tuition fees and to travel to and fro between far places and my home; when I am at small places, opportunities are given to me to better what I have and work on what I have not. People might say that my being in Life College is a wastage of time, but I say it is a point of growth and challenge.
Last but not least, as many of you know how I sweep cookies and cupcakes into my black hole (i.e. tummy), I am indulging myself with Su Li and Su Yen's cookies - the ones which I got for free. Absolutely scrumptious.
So, yes, that is basically how I spent my busy days... And now, it is 4.22am. I guess I should be getting some sleep. I have work in the morning! Gah!