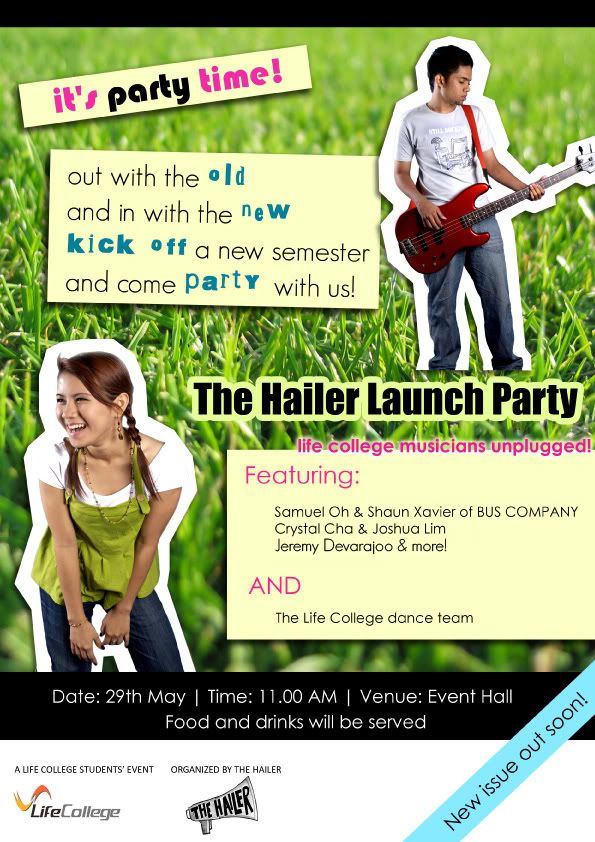 Finally, the Hailer is launching its magazine - officially.
You might not have known about this magazine; but, yes, the Hailer is my college's magazine. And I'm part of the team too!
Yes, definitely - proud to be a hailer. :)
So, YOU - no matter who you are - are invited to join us in our humble launch party.
Date: 29th May, 2008 (Thursday)
Time: 11.00am - 01.00pm
Venue: Event Hall, Life College
Free food. Free drinks. Free chance to listen to our singers.
But wait, that is not all.
Featuring
Love You More
from
Entangled, the Musical
by
Jonathan Chu and Phoebe Kim
So, what you waiting? Come la! >.>