What do you do when you see death?
You say, "Go to hell."
Okay. So, that's not exactly what you say when you really see death. But right now, the author of this blog is basically having quite a visitor - some call him the Angel of Death - who is currently under great euphoria torturing poor Jon Boy the Pig with great examination stress.
All thanks to Communication Research.
What used to be manageable is down right at the borderline. Imagine a day packed with work, studies and other responsibilities. All back-to-back.
Not that I am complaining, you see. It's just... GAH! I need 48 hours for a day!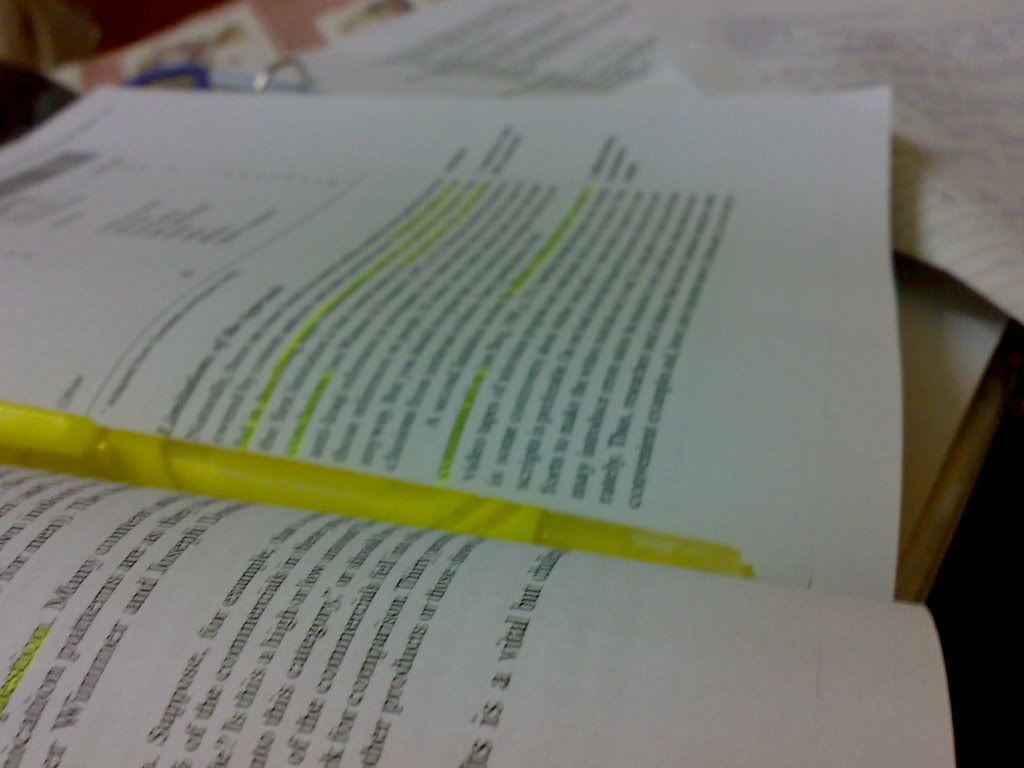 Trust me. I can start rambling about Content Analysis and crapping about how Experimentations can be done and coded to test how insanity can creep into a poor human's mind effortlessly - all thanks to the Angel of Death and his Death Note of Torture again.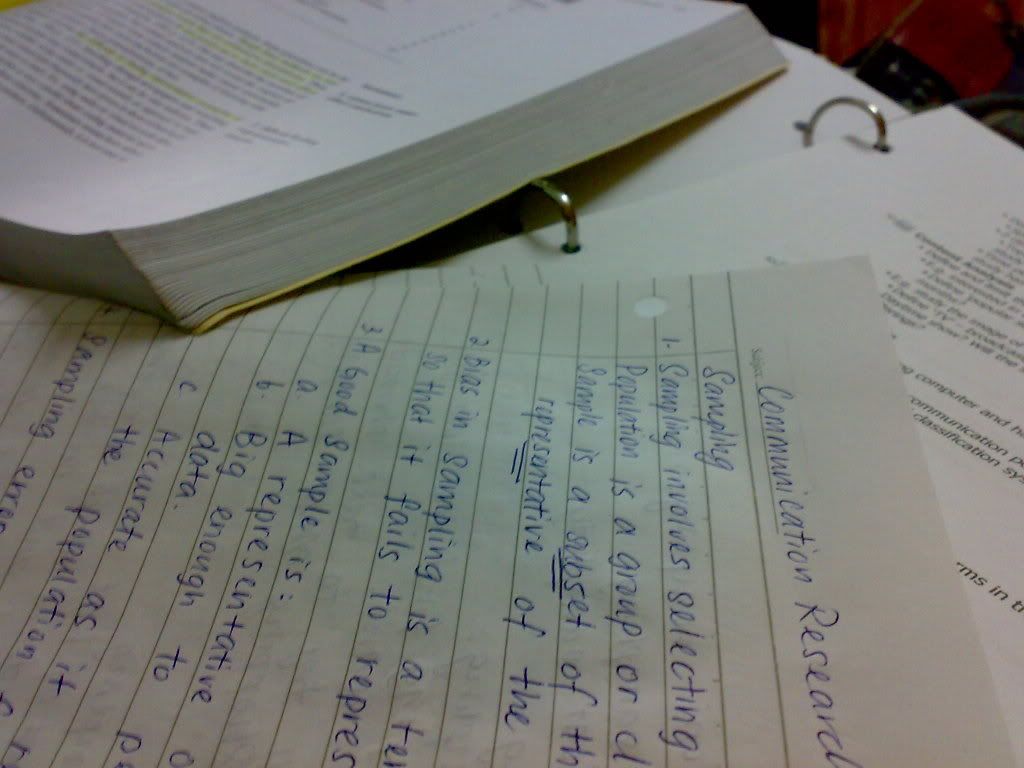 And do you know what I dislike the most about exams? It's the need to purchase papers, pens, liquid papers... They all dry up so quickly! And there goes the talk about salvaging what needs to be salvaged, and saving what needs to be saved. If you get what I mean.
Speaking of which, I came across this simple picture while
scrying
looking for pictures on Exams.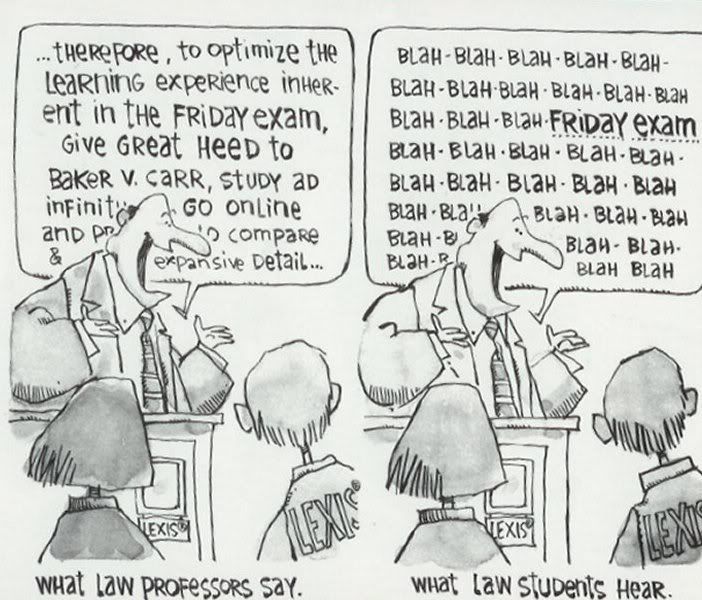 Well, for Communication Research students, I suppose it's a different story. Instead of having a lecturer, you see your wordy notes ... Imagine with me will ya?
Notes: Fisher's Narrative Paradigm states that all communication are stories, for humans are beings who want to communicate using stories.
Jon sees: Fish is nice to eat. It tells stories when you eat it down. Imagine KFC introducing fish in their menu. Oh.
Not that I have fish fetish.
Anyway. This is a simple update about the insanity I am in right now - especially when I need to study until so late at night without food. Count the sleepless nights, too, to make justice to my crappiness.
Did I hear you talk about Positive Thinking Attitude?