RULES : Each player of this game starts of with 10 weird things/habits/little known facts about yourself. People who get tagged have to write a blog of their own 10 weird things/habits/little know facts as well as state this rule clearly. At the end you need to choose 5 people to be tagged and list their names. No TAG backs!
Disclaimer: As I promised, I would complete this tag AFTER my exams. However, I won't be following the rules (since they're meant to be broken anyway). I'll just happily talk about the ten crazy things I did in 2008. =)
[Note: Pictures are not related to text]
#01 - Did a house amateur recording with Kee Aun, Shaun, Phoebe Kim, and Ruth.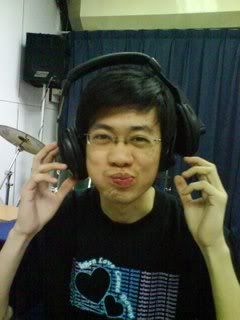 You see, both Kee Aun and I were crazy enough
to think that we could finish such a complicated recording
in a week. However, the experience was awesome. We had tons
of fun and lameness. =)


That's Shaun, a buddy who plays excellent guitar for his age
and someone who is as hyper as me when it comes to fun,
as competitive as me when it comes to studies,
as serious as me when it comes to evaluating music...
Basically, he's one cool dude. =)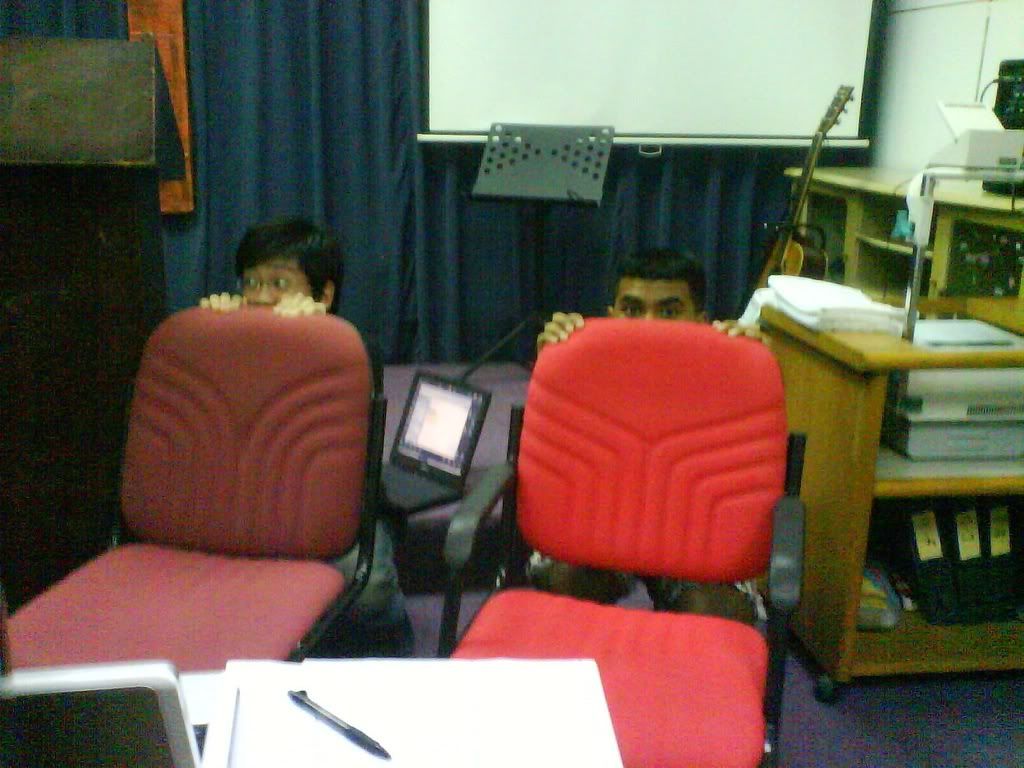 As I was stating, Kee Aun and I were ambitious
And we were willing to push beyond our limits,
which pushed us to try to complete our recording
by recording until late night morning.


And it was this recording that taught me
the importance in trusting in fellow musicians to do
their best and also the utmost importance to
constantly press ctrl + s


People have asked me if I was wasting my time
doing such an impossible task within a short span of time.
The truth is, I never thought I was wasting my time
and if I had the time (and I WILL make the time)
I would do this recording again.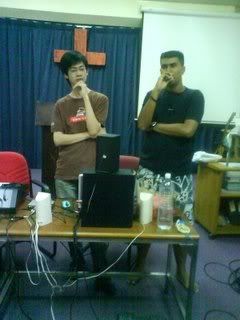 After all, when it comes to passion
I can't and won't push it aside.
Instead, I will persevere to achieve what I want to
so that I can be proud of the One who enabled me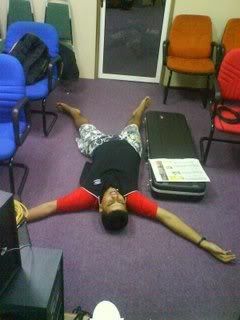 If you are wondering why on earth I have so many
pictures of Shaun? Let me just say that he isn't as
paranoid as me when it comes to pictures.
He's quite good looking okay? Anyone interested?
Aiseh. Did this

konon

solitude blog
just turn into a match-making blog?


I would like you to meet Kee Aun's and Shaun's awesome guitar
That helped make the journey simpler. =)


That's Phoebe and me working on Love You More
for about... two hours?
I still think that the song can be pushed to be
higher level. No, I'm not a perfectionist;
I am just aiming for excellence. I mean,
if something can be pushed further,
why not challenge myself to reach that?


Ruth and I working on the song "Stay"
And I have to tell you that she did an awesome job
in singing the emotions of the song.
Great job, Ruth!


Ah, I miss the crazy hours.
#02 - Go for Dim Sum at Jalan Ipoh early in the morning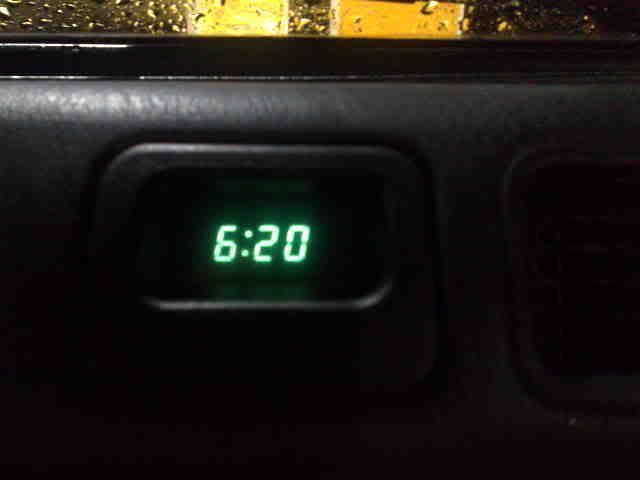 It first started as a random crazy idea
"Let's go Jalan Ipoh for the dim sum!"
I think I suggested it.
And Dixon, the whatever-goes fler,
agreed.


What added to the amazement was Sasa and Paul
actually agreed to this crazy suggestion.
But oh well, who cared?


But first, Dixon had to take extra measures of
making sure we will be there and back in a piece.
So he went to get some 'angin'. XD
For our stomachs, so we don't get injured easily.
NO

LA

! For his tyres

la

.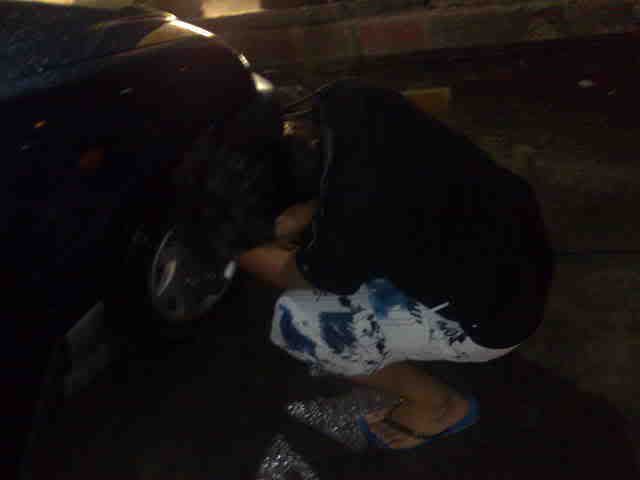 You make think this is not insane
But to me, it's REALLY insane.
I still can't believe doing this... >.<


But I have to admit.
For all it's worth, getting lost
in KL for 1 hour was worth it
ALTHOUGH the OCD me would make sure I know
how to go to the restaurant if I were driving.
But yet again, who cared? XD


Perhaps we should try it again. =)
#03 - Found out about Dixon's secret
and it's a pretty dark one too!


and I get to threaten Dixon XD


(which is not something people get to do often)
(11:46 PM) :: :) Yiruma...:
paul n jon go play badminton
hit some cocks
shuttle cocks!!

(11:46 PM) p.leong:
eh!!! DIXON!! tat sounds wrong KAY!

(11:46 PM) j.chu:
yer. dixon u so wrong.... u sound so wrong!

(11:46 PM) :: :) Yiruma...:
haha
muahahahaha
muananananana!!

(11:46 PM) j.chu:
omg. i am so going to blog about this

(11:46 PM) :: :) Yiruma...:
hoi hoi!!

(11:46 PM) p.leong:
okok!!
hahaha

(11:46 PM) [[sasa]] helples:
................. i catch no ball

(11:47 PM) j.chu:
OMG!

(11:47 PM) p.leong:
OMG!!!!

(11:47 PM) j.chu:
sasa!

(11:47 PM) p.leong:
SASA!!!

(11:47 PM) :: :) Yiruma...:
y is everything ball?

(11:47 PM) p.leong:
WAT DID DIXON TEACH U?!?!

--------------------------------------------------------

(12:05 AM) j.chu:
i kick u one ah. and i may miss ur thighs
and hit something else

(12:05 AM) :: :) Yiruma...:
awwww....i got the other tight

(12:05 AM) p.leong:
HAHAHA

(12:05 AM) :: :) Yiruma...:
thighs*
haha

(12:05 AM) j.chu:
i said THIGHS
meaning BOTH thighs tak kena
something else kena

#04 - Getting Up at 7am to study
p/s: I've NEVER done that


Getting up to study at McD's in Old Town
is quite an adventure. I've never been able
to study outside from my room. I'm serious.
And it's thank goodness to this short
one and a half hour of studies
that helped me the most. =)
#05 - Been to Port Dixon Dickson
on a photoshoot


For more to this, read this post: PD Spinning to Life
#06 - Planned a Crazy Birthday Surprise for Paul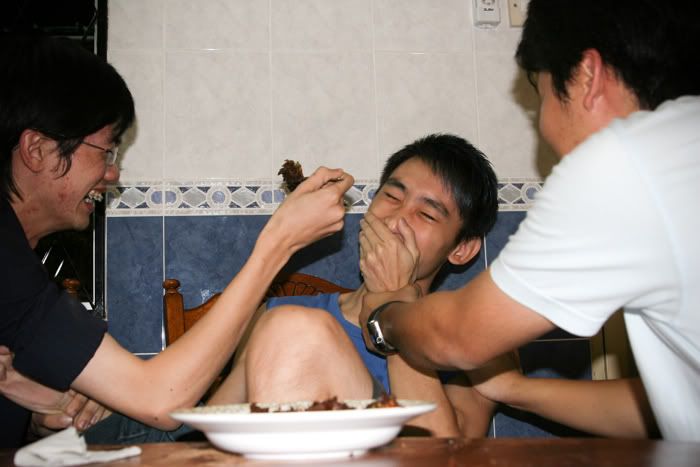 One of the masterpiece of the day.
For more, check out Paul's Surprise Party 01
#07 - E-Commercing
when I know nothing about it


See how I encourage myself? XD
For more, check out Been Up To
#08 - DarnCheap.com


Ah. DarnCheap. Real DarnCheap. Might be
combining it with One-Stop-For-Two. Nyek nyek nyek.
Okay. Ignore me.
For more, visit DarnCheap.com
#09 - Designed a Flier Print Ad
until 5am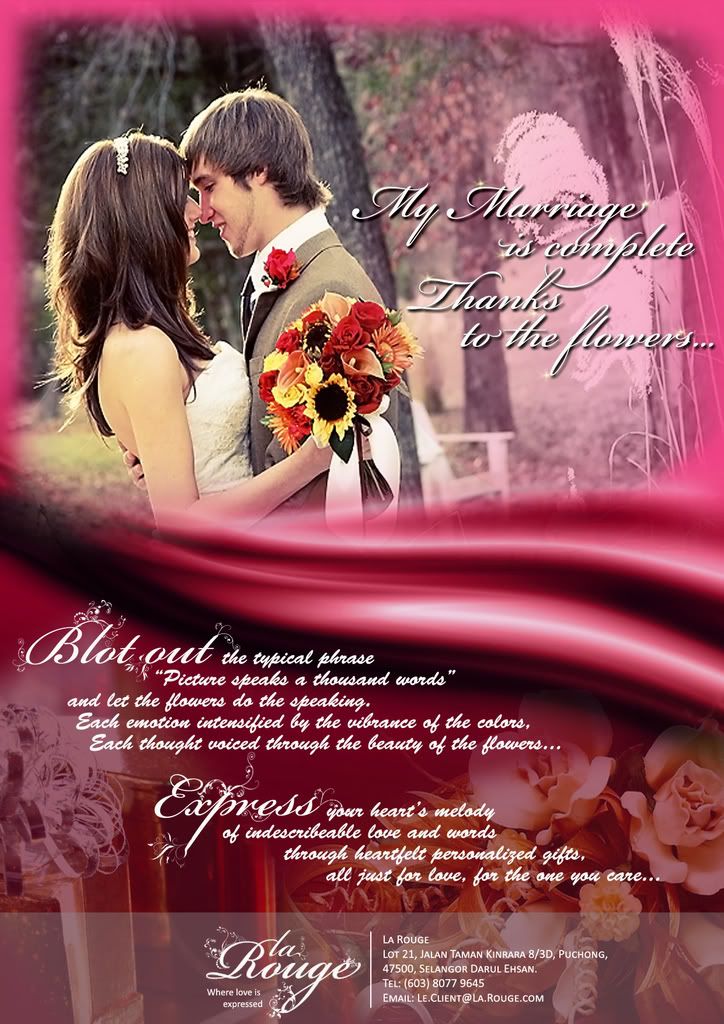 #10 - Crazily Go to
Ulu Yam to buy Durians and Genting for Starbuck and Toilet


Left my house at this time and went to
get Paul, and Sasa in Dixon's car. =)




Left Puchong. I have no idea why we took such
a long time to get everybody. I think it's because
Sasa wanted to bathe. >.>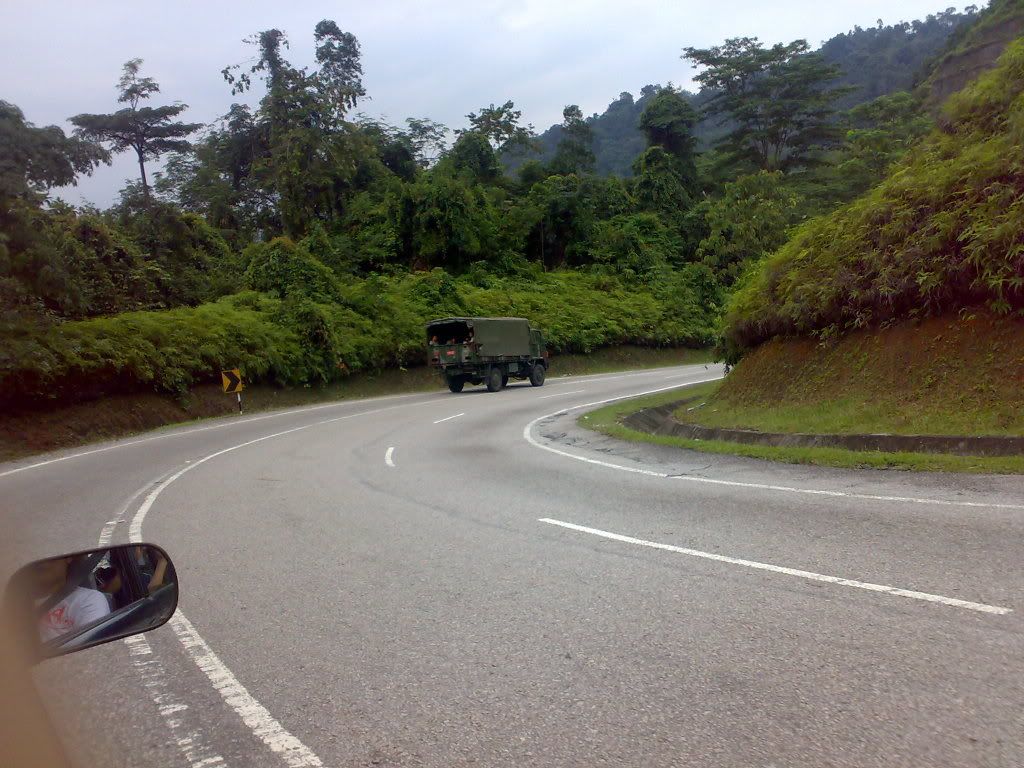 Do you know windy roads are rather "emo" to me? XD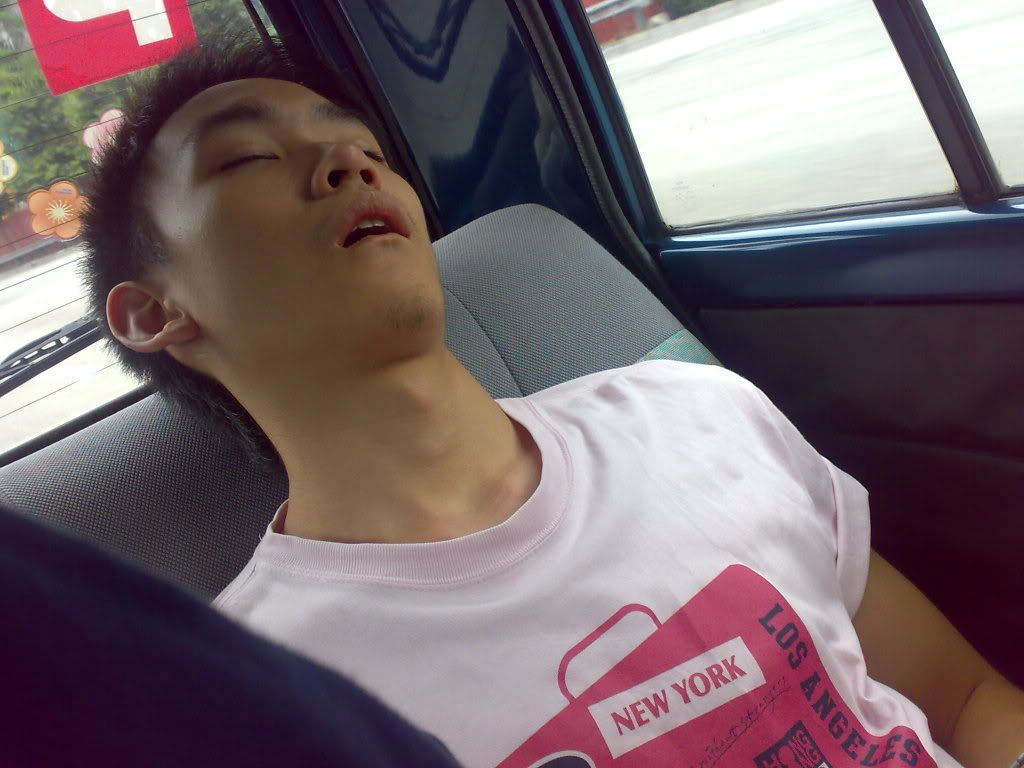 Paul the sleepyhead. On the way there,
I was uber hyper and uber random.
But on the way back, for that freaking two hours
I was sleeping... >.>




It's always nice to travel when you don't need to drive




See the car behind? I think it's a ghost lar.
The cars were moving at such fast speed and
somebody is sitting on the window of the driver's seat?
What else can that be?!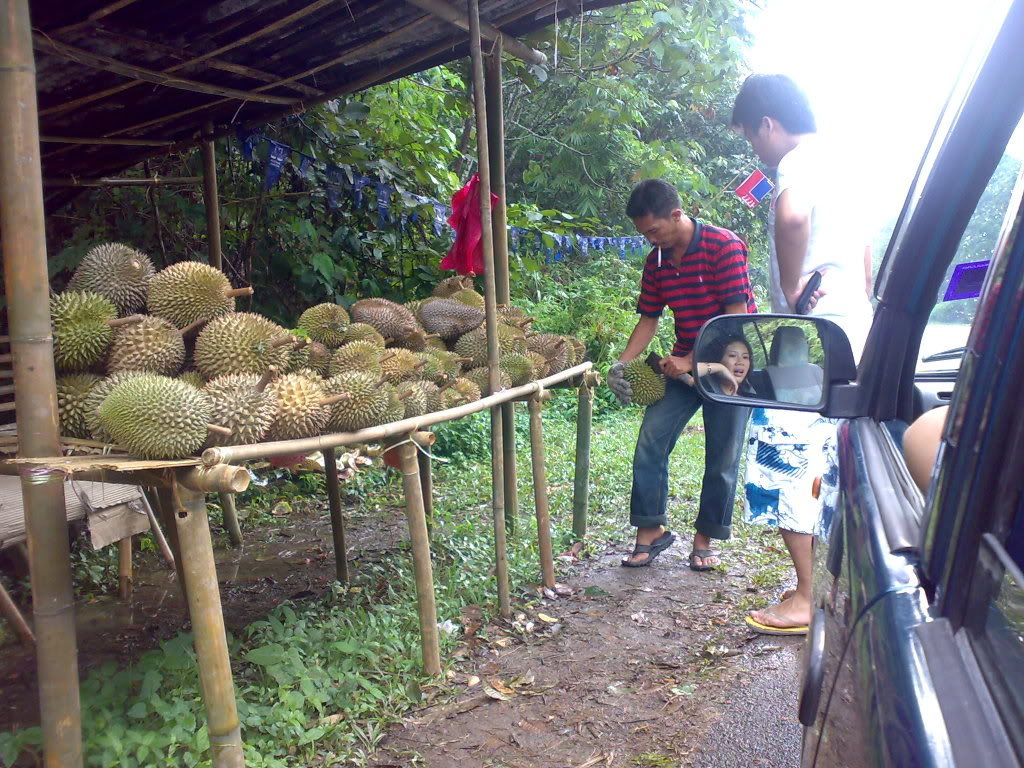 The heavenly durians calling out my name.
Ah, such bliss.




In Genting's starbucks.
I kinda crave for Coffee Bean's Vanilla now. >.<




On the way back from Genting,
the car smelled like Heaven.
But Sasa got sinus because of the smell.
>.>''''''''''''




Came back to Puchong. Had dinner.
And then it's Durian Festa time!
Check out the green heaven! Muakx!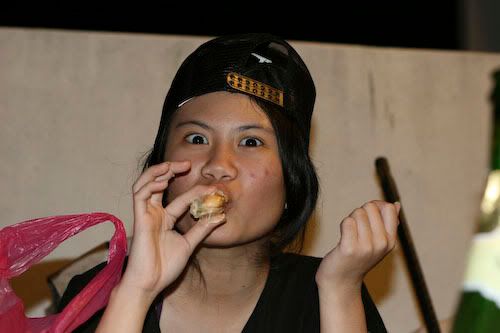 Delicious delicious.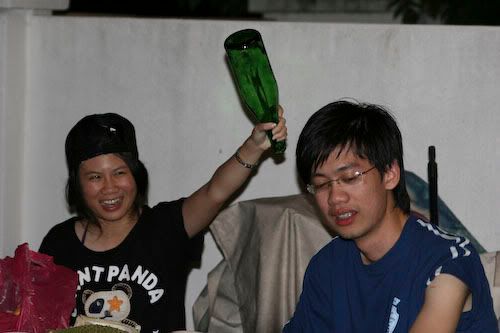 Some of the durians had "wine"
according to the adults.
And see what happens when Sasa eats them?
OMG. I looks like a dead man! >.<




Definitely an adventure. Haha.

p/s: I took 3 freaking days to do up this post! >.<