I have to wonder why on earth would somebody come to my blog and search for such a thing when yours truly doesn't even write about those.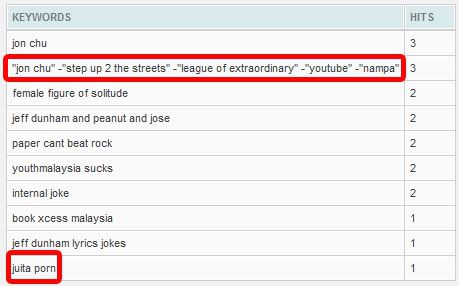 Somebody tell me. At least if somebody wanted to look for the Director of Step Up 2 Jon (something) Chu and so happened to land at my blog - that's okay la. 
But... PORN?! Or... JUITA? What on earth is that? Or who on earth is that?!
=.=""""""