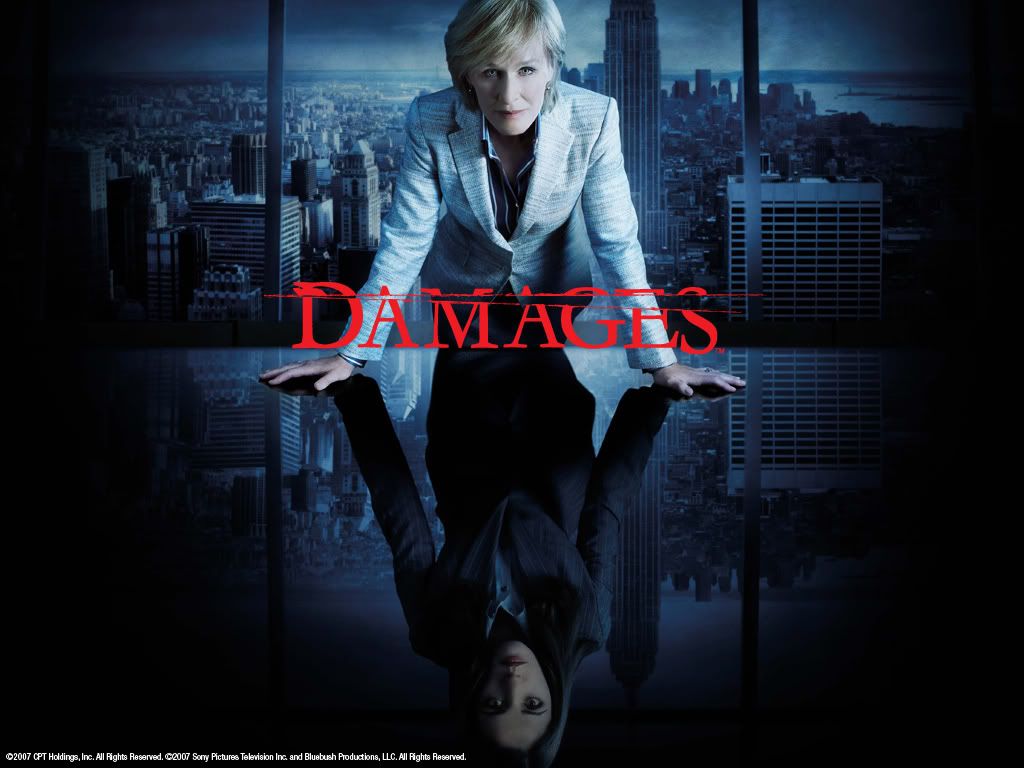 Unlike many straightforward series that move in a linear direction,
Damages
starts with flashes of both the present and the past. A woman, half naked and covered with blood, running across the streets and ends up being caught, only to reveal a saga of twists, betrayals, lies, and politics - all common in the real world where we live in.
Few but strong developed characters grace
Damages
, namely Glenn Close as Patty Hewes, a very determined and crafty attorney that never loses; Rose Bryne as Ellen Parsons, Patty's protege, also a lawyer but fresh and not as skilled Hewes; as well as Tate Donovan Tom Shayes, who was first Hewes very trusted associates.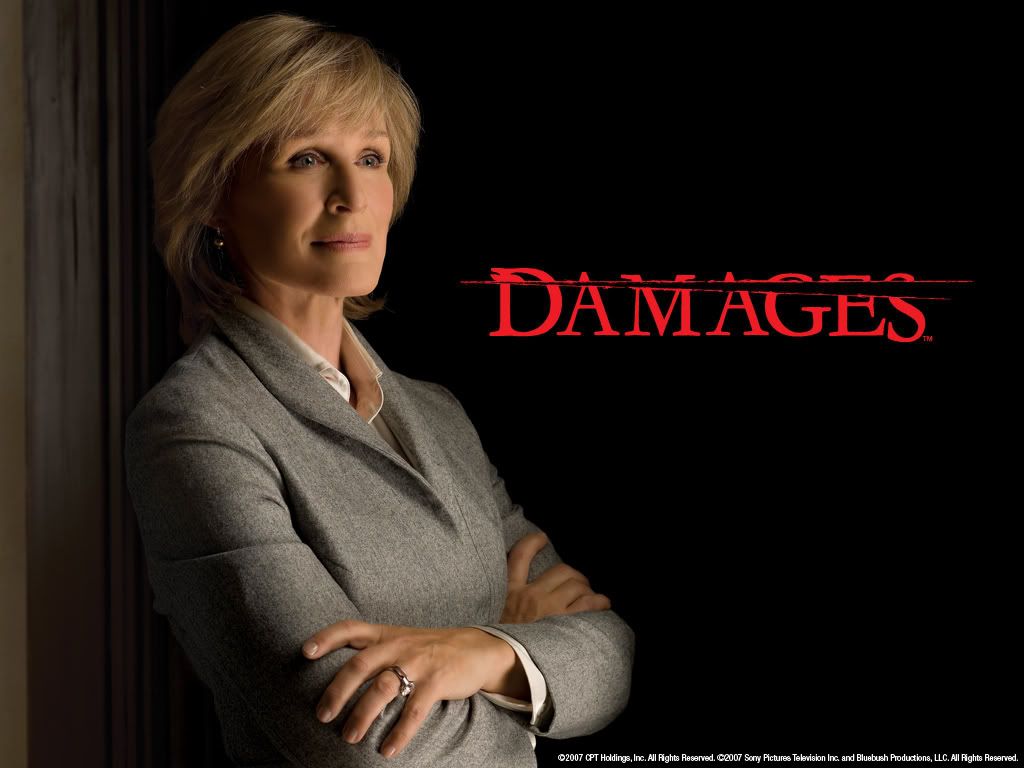 This story does not give you what you want - the sudden outburst of suspense you get from horror movies, or predictability you get from (lame and boring) movies like Quantum of Solace and John Rambo, or corny jokes not worth laughing at like Love Guru and Disaster Movie. It does not make you so confused as many have claimed to be when watching
Heroes
although I still think it is a very damn good series because of the way the plot begins and hangs and character developments; nor does it make you sit there and shake your head at the stupid mess the main character is in like
Californication
.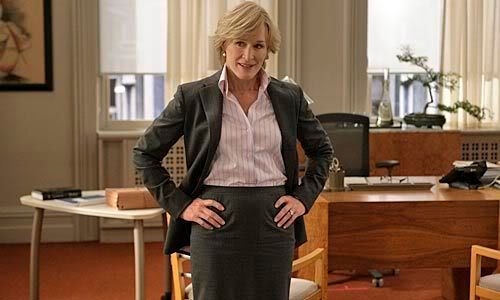 This story gives you subtlety, slow and constant suspense, twists, sarcasm, reality - everything compacted in one. It does not focus solely on the scene at the court, nor does it just let you peek into the lives of a lawyer; it does both, simultaneously well.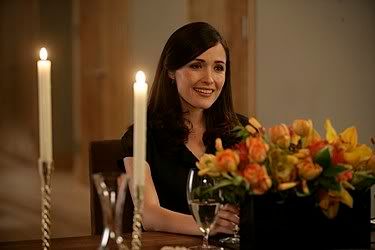 While some may perceive this series as one that advocates feminism, I beg to differ. Although the female characters (also the leading ones) are stronger than the male ones, it also shows women in the same position as men - crafty and manipulative. If it solely advocates feminism, it would have shown men as useless with only one purpose on earth: spread the love around.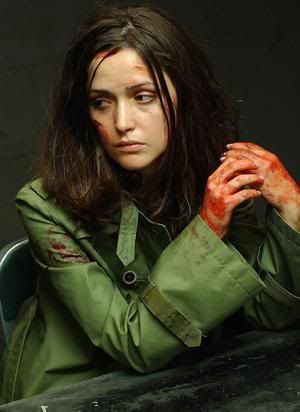 The verdict? Watch it. You won't regret. Oh, don't forget, only if you can handle it.
Here's a review by a critic named Maggie Furlong from
Metromix
Legal thrillers usually fall victim to one of two fatal flaws: Either they don't show enough of all sides of the story, leaving viewpoints completely unexamined, or they forget to take the drama outside of the courtroom for some fresh air and new possibility. In this difficult balancing act, "Damages" evens out the scales perfectly. FX's new drama welcomes us into the lives of a young lawyer, her family and her high-powered boss while granting us backstage passes for their biggest and most high profile cases.

Starring Glenn Close as Patty Hewes, New York City's premiere high-stakes litigator, this stunning and utterly flawless story has twists at every turn. And then there are the mind games, the lying, the bribery, murder and revenge. And it's just getting started…definitely not the kind of stuff you see sitting before a judge and jury.

Who's that?: As if Glenn Close weren't enough to get you tuning in, the stellar cast also includes Tate Donovan, Aussie stunner Rose Byrne and Ted Danson (in all his silver fox glory) as a corrupt CEO with some bad habits, even worse press and a target on his back that Patty Hewes is aiming for.

Buzzed about: It's not very often that you get a seasoned pro like Close to work primetime television hours, so FX was smart to snag her up for another series after her Emmy-winning turn on "The Shield." They're even smarter to give her such a well-matched and supremely fascinating role.

The "ooh" factor: There's a woman running through the heavily-trafficked city streets, half-naked and covered in blood in the beginning scene, which lands her a prime spot in a police interrogation room. From there, it all flashes back in pieces, tying a murder, a huge corporate conspiracy, a happy couple and a dream job-gone-bad to this one spine-tingling conclusion.

The "eh" factor: The only downside? We have to wait an entire season to get to the bottom of what has really happened! It looks like a movie and thrills like a movie, but since it is still television, we've gotta be patient.

The verdict: Simple: This is the best new show on television.



So what say ye?