I'm intending to keep
my promise
: I will hence update about the fireman dinner!
I've planned to have a meet up during the holidays a very long time ago with these few buddies - namely Dixon, Melissa, Su Yen, Phoebe (read: foe be) and my brother Paul. Partly, it's because it would be quite some time after exams since we meet each other, it's also because it's very near (and past) Dixon's and Sasa's birthdays (but we still celebrate anyways).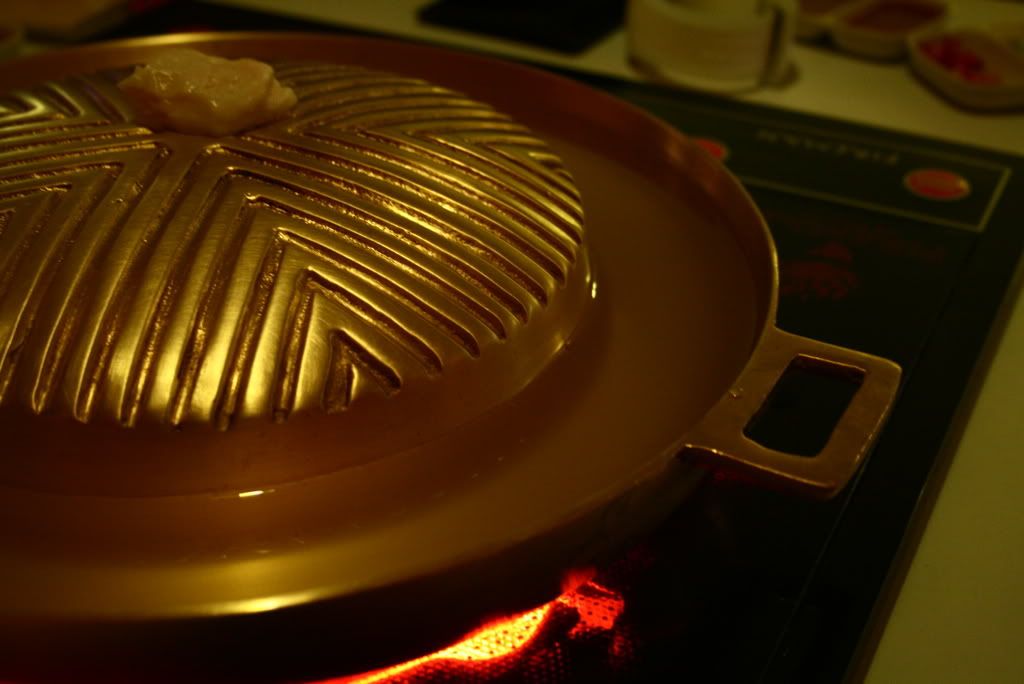 Anyway, the reason why I chose Fireman is because I had a RM 50/= voucher, which is only usable if we spent more than RM 100. And I had it in mind to belanja the two birthday peeps for their birthdays. As you can see, it's electric BBQ and Steamboat - and I've never been a fan of BBQ and steamboat, partly is because you have to wait for it to get cooked, eat for a little bit, and you have to wait for another batch to be cooked!
I on the other hand like my food served, and I can once and for all gobble everything down instead of waiting my food to slowly be cooked. Pft.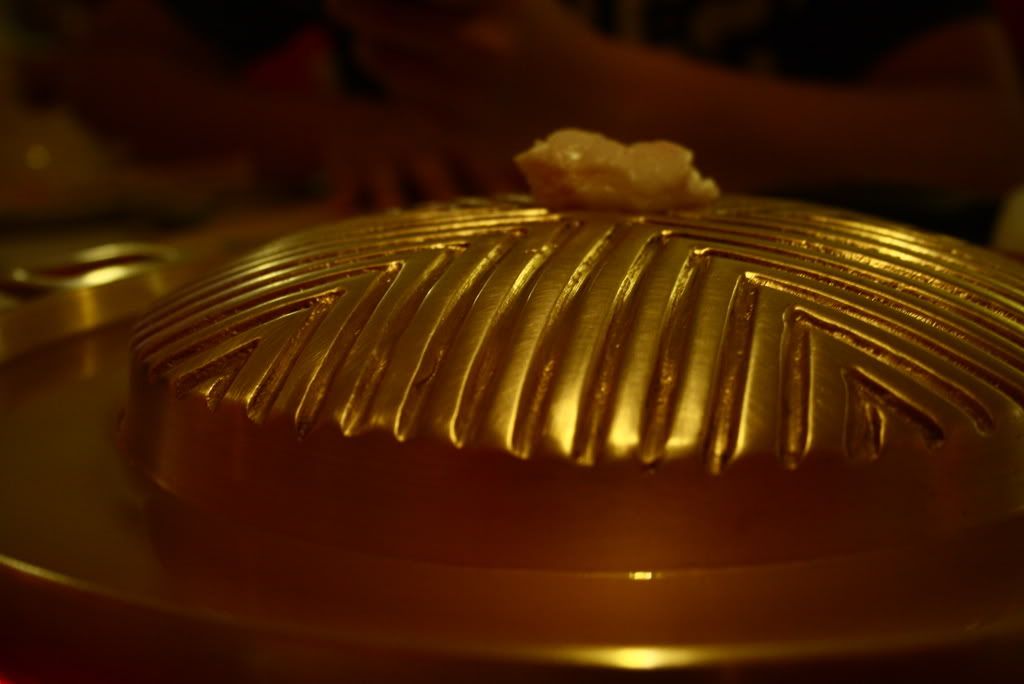 But even so, I thought that this place is not bad for a small gathering and my pals like Steamboat and BBQ. So, I guess I can forgo my dislikes and have fun along with them! =)
We arrived at the venue at about 7.30pm (I think) and waited for everybody to arrive. And when everybody arrived, it's time to be sarcastic!!! XD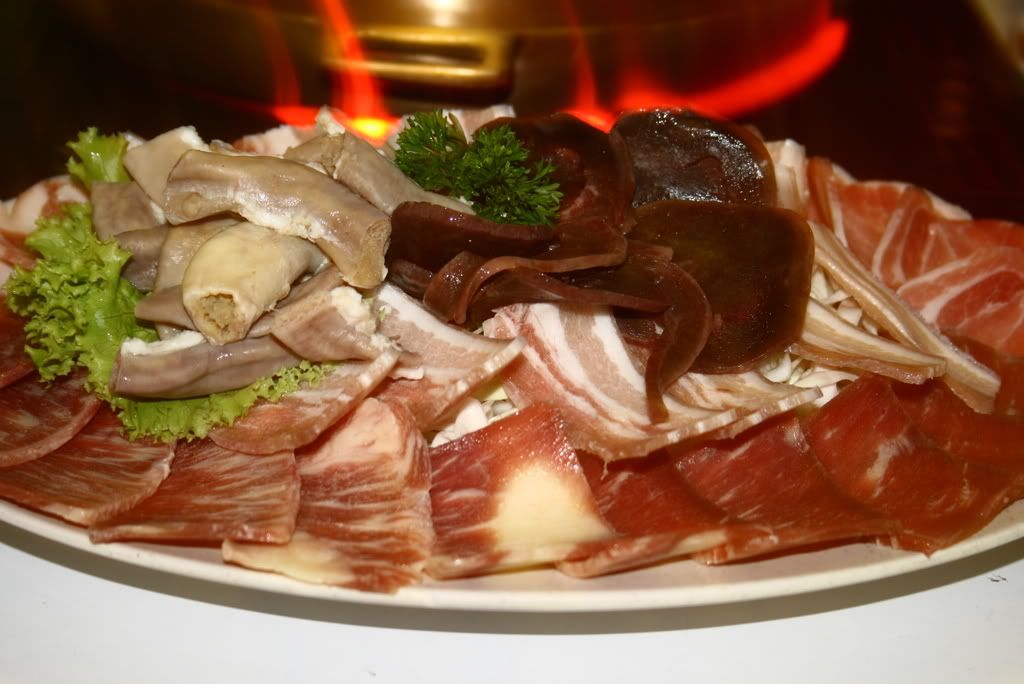 Check out the meat! I love love love meat. Well, they say that if you eat lots of meat you can actually gain weight. But I don't seem to be gaining. Mama June thinks I am starting to get a tummy. =.=
Okay, maybe a bit of a tummy. I don't know. Haha!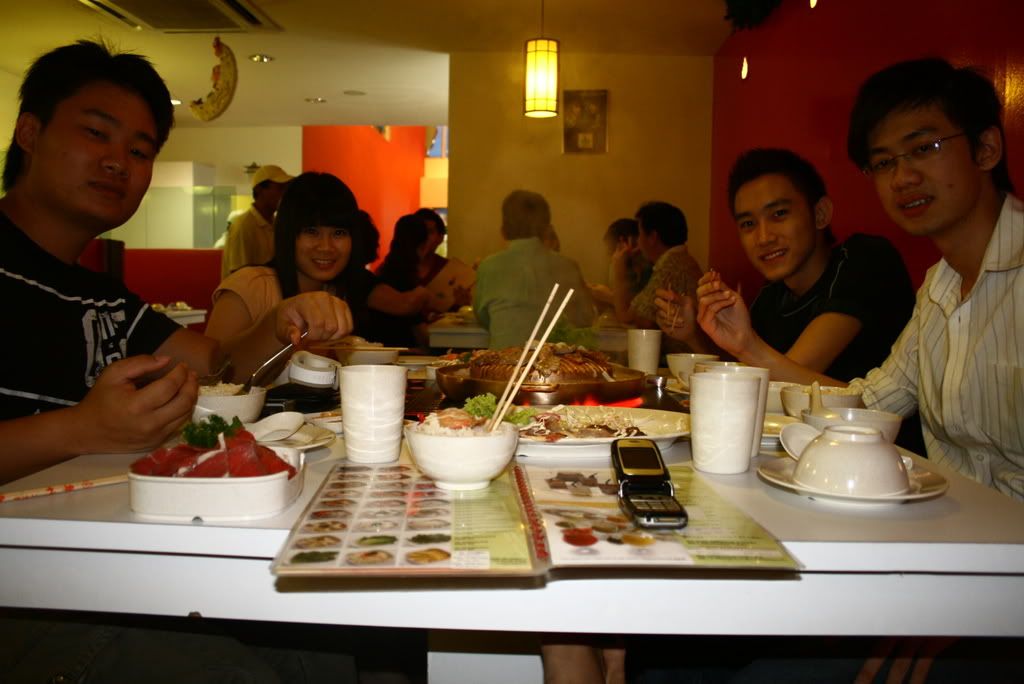 I remember when Paul and I arrived there and saw Dixon and Yen walking in, our jaws dropped. We immediately screamed, "Dixon!! What happened to your hair?!" when he neared the table.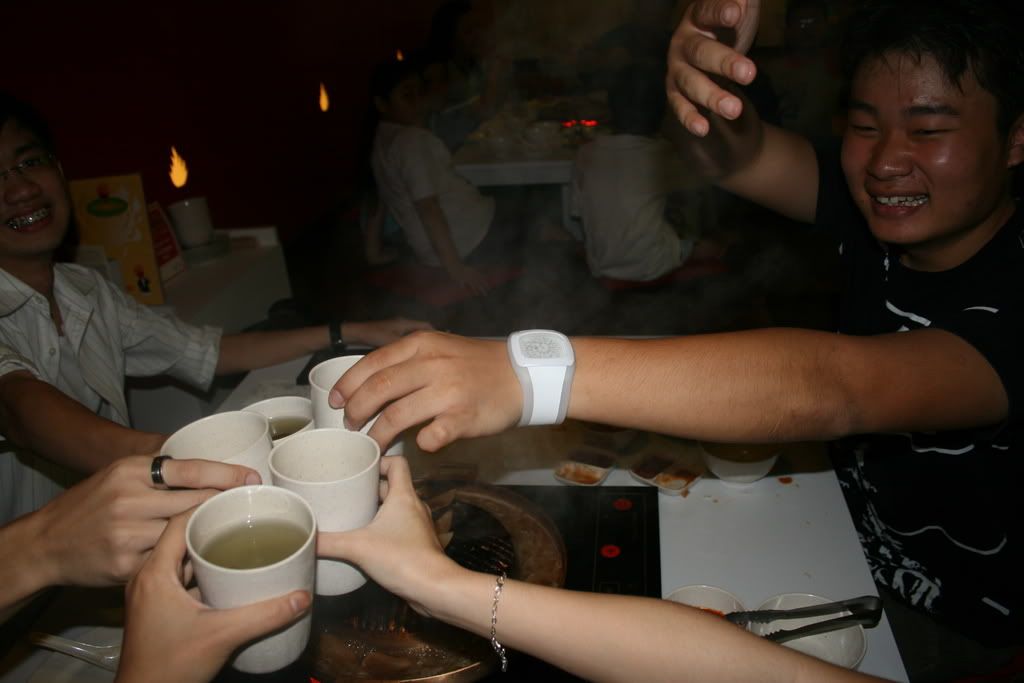 After the dinner, we decided to have a change; we had a toast. A toast to our friendship. A toast to 2009 and what we hope each other would achieve in the coming year. It was quite a long toast, but it was heartwarming and fun!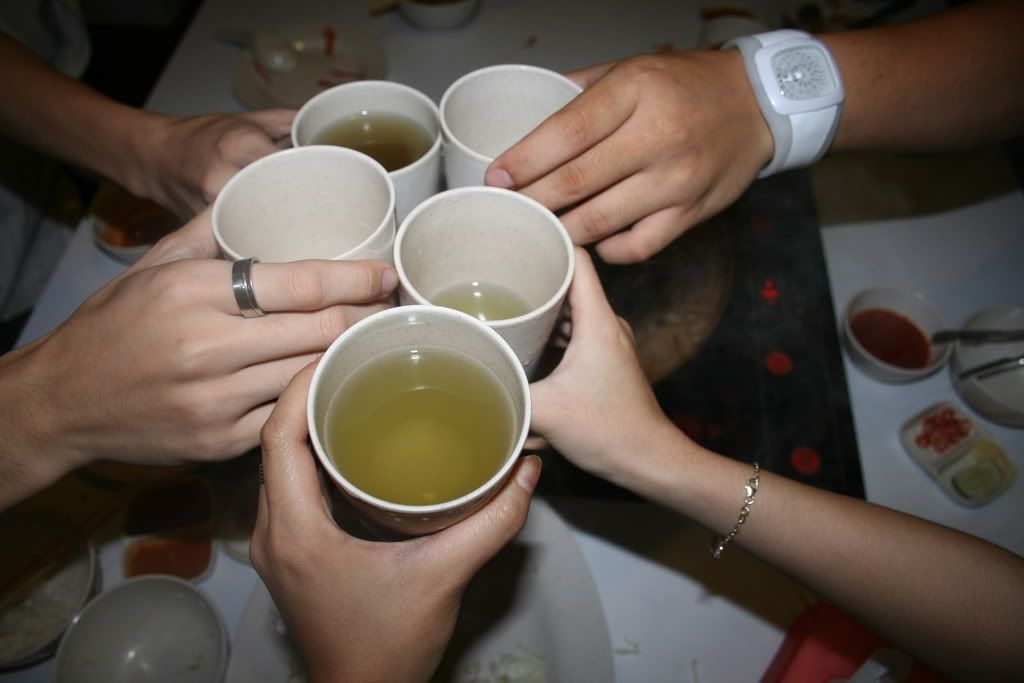 I have to say that they were quite taken aback when I suggested we have a toast - a different kind of toast. They were like, okay! Let's yaaaaaaaaaam seng!!!
But I said, "NOH! Not counted. We do like this." I turned to Paul who was sitting beside me, and said, "This is how we're going to do. To Paul... I hope that you will... in 2009."
We made sure everybody said something for everybody. How nice is that?
Oh, oh! And did I mention?
Infidel
Phoebe didn't turn up, but her sins are forgiven because she was already smitten by a terrible sickness which I won't reveal. You can always interrogate her. I'm sure she will be able to feel your concern and love for her.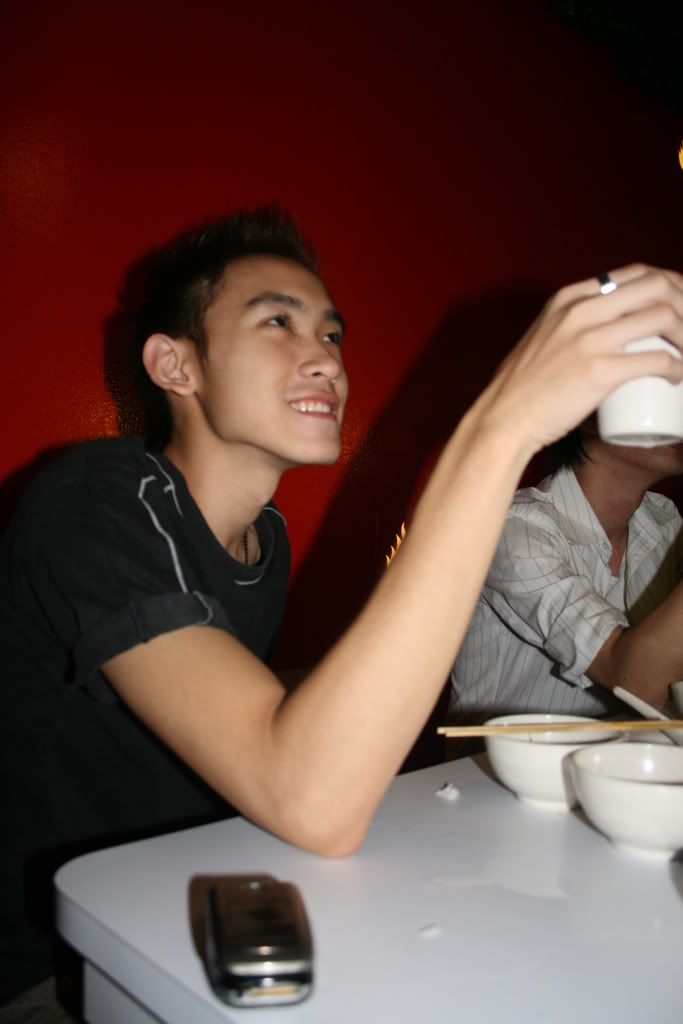 I suppose when you wish your friends and have a meaningful toast, it just feels different because you have to take time to think of what you sincerely hope that person to have/achieve/get the next year. It also shows how much and well you understand the person.
It's definitely a beginning of better friendships.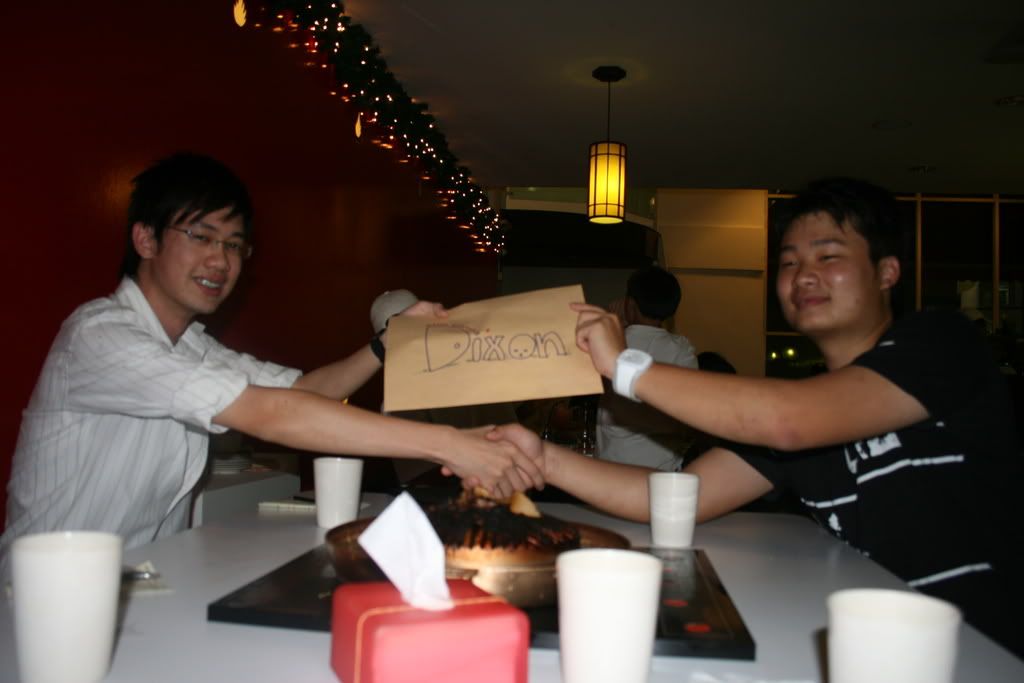 After the toast, it was time for presents! Inside the envelope is a present from Paul, Yen and me. See Dixon's happy face? We initially wanted to do something cruel to him, like how we tortured
Yen
and
Paul
on their birthdays, but I guess all of us were so preoccupied with our personal stuffs that we didn't have the time to prepare the ingredients.
But not to worry. We have next year. And he owes us, anyway.
Sasa also got a present from us. All of their presents are custom made, specially for them.
For Sasa, we didn't really have a plan. We were afraid that she might burst into tears and start strangling all of us. HAHA! *prays Sasa doesn't read this*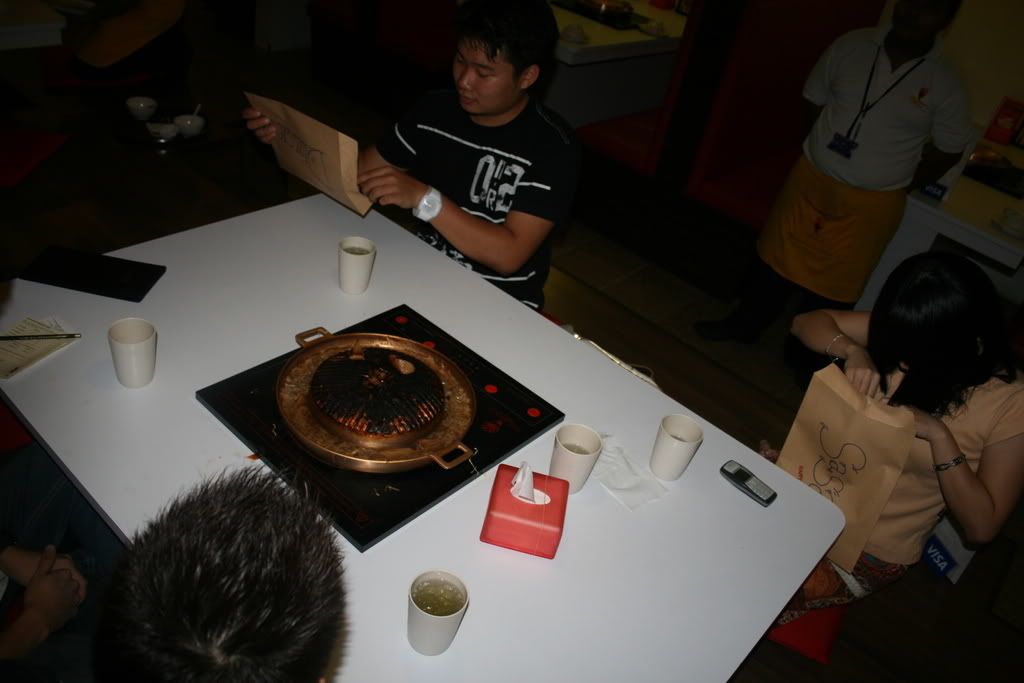 They looking into the envelopes, wondering what was inside....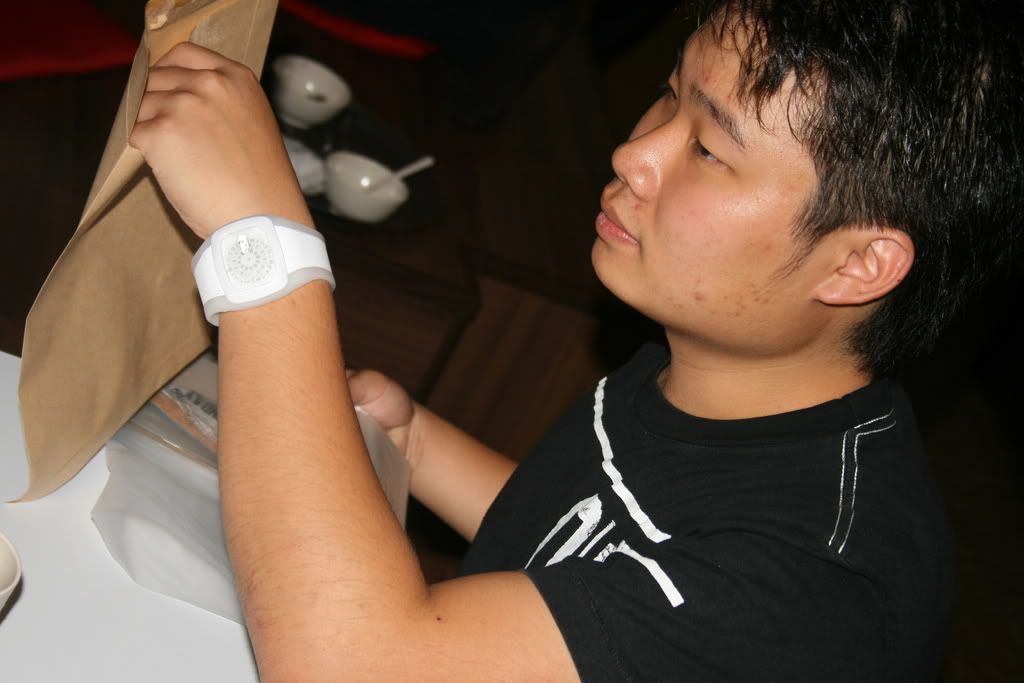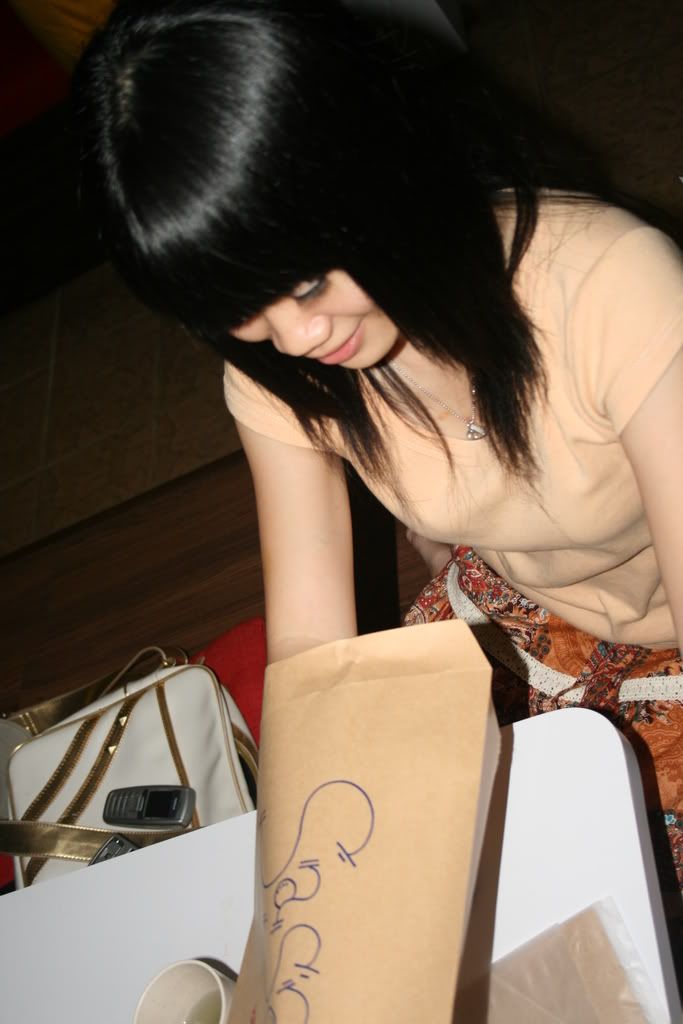 And guess what they got?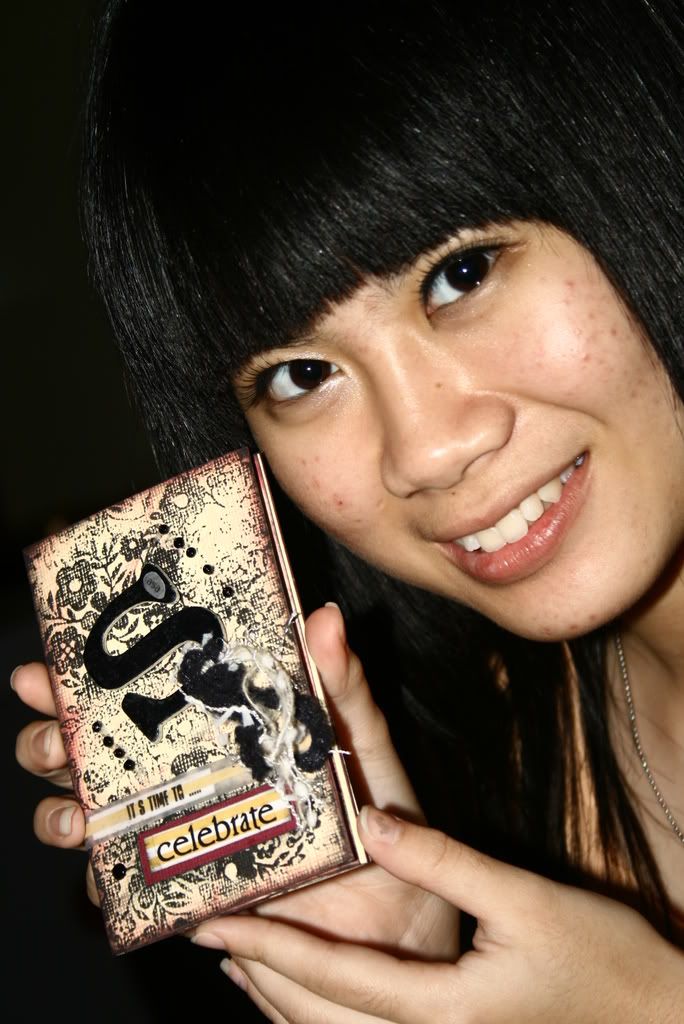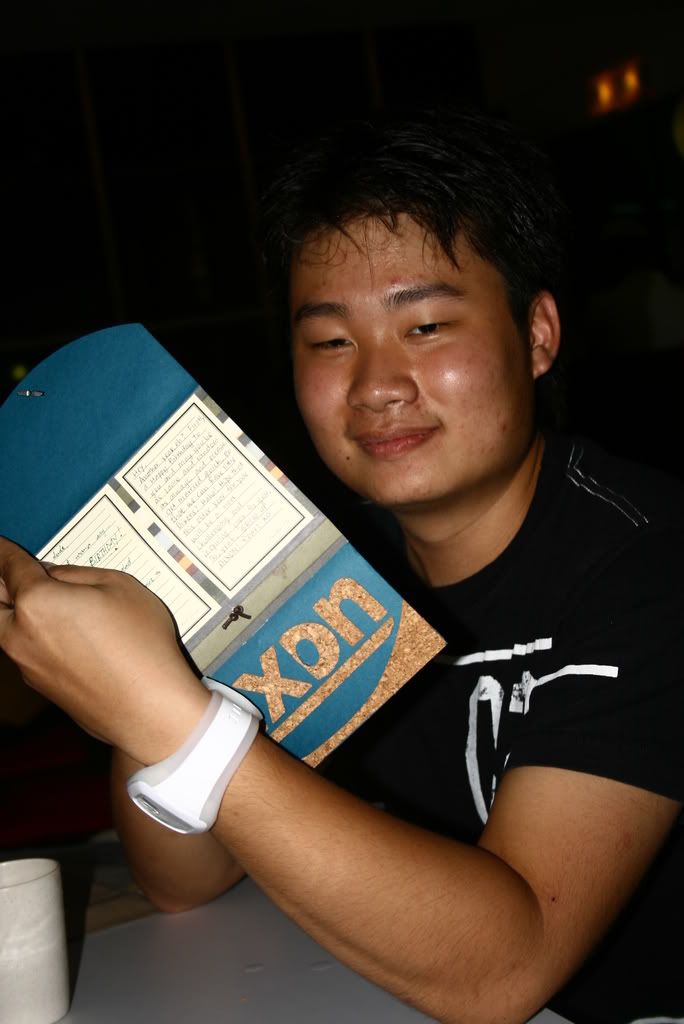 Handmade cards! It feels nice to see them just smile as they look at their custom made cards. So nice! Haha!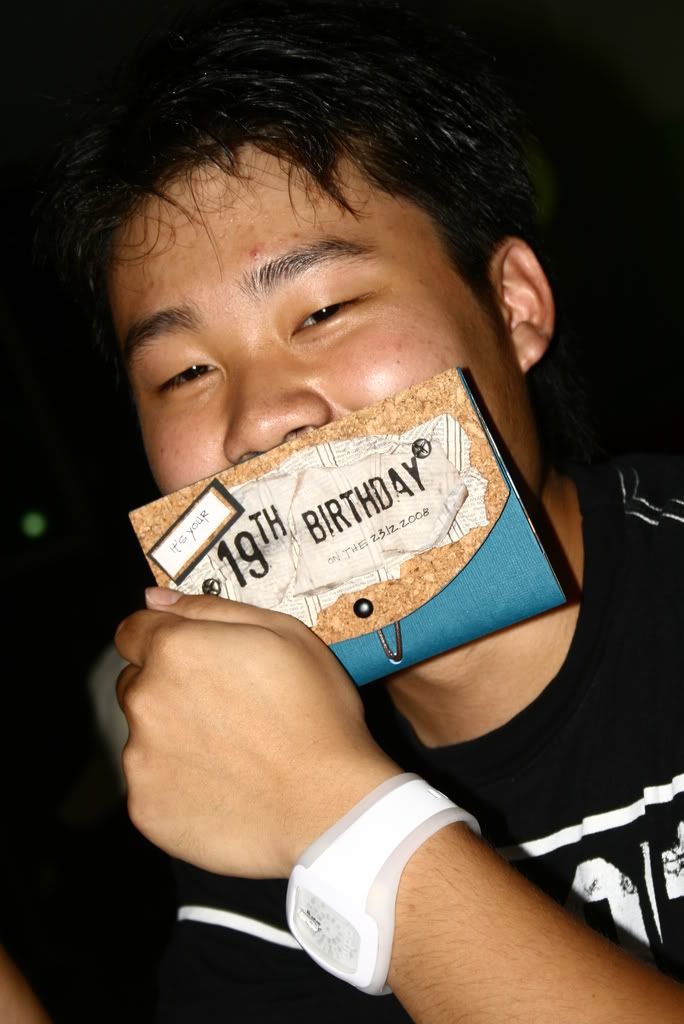 Dixon liked his card so much til he began smelling it. =.=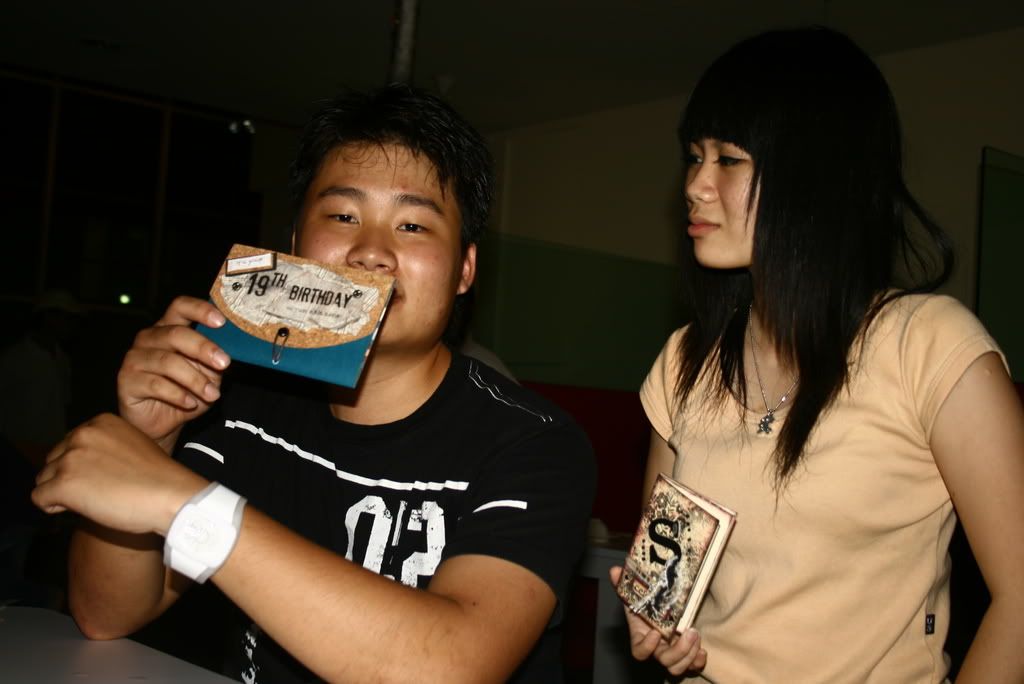 Sasa thought that Dixon's card was nicer. See that jealous face. XD
But I think both of their cards are equally nice.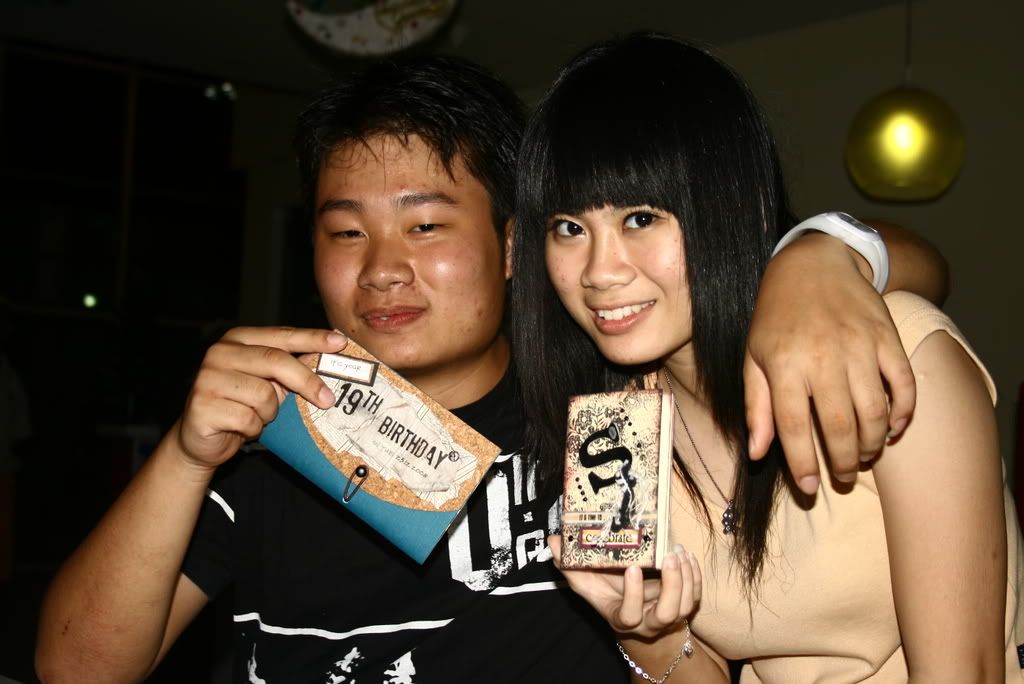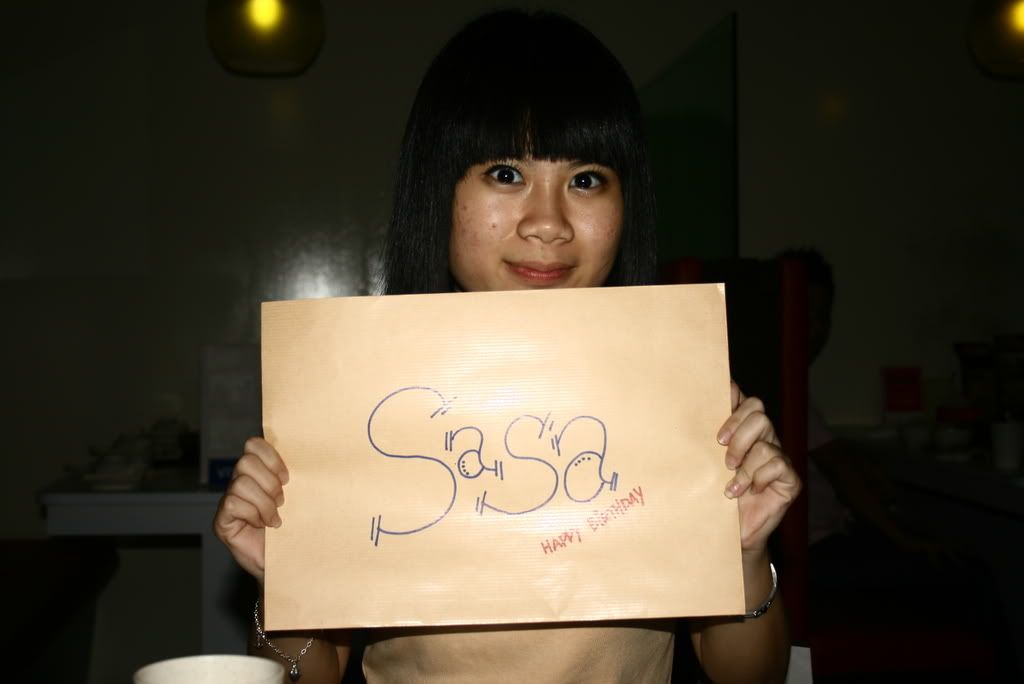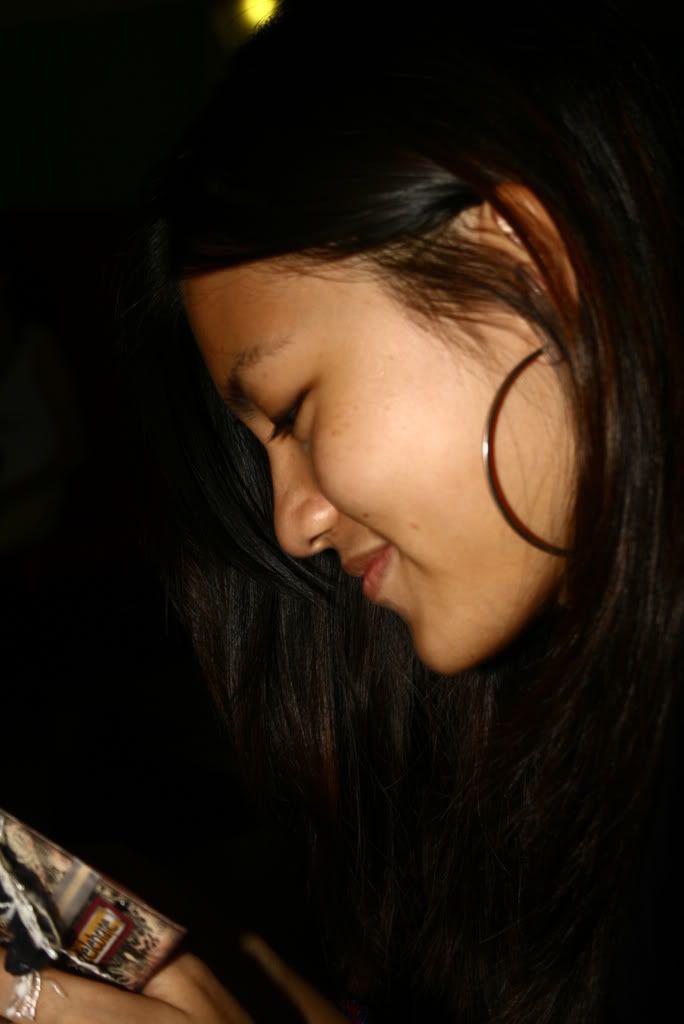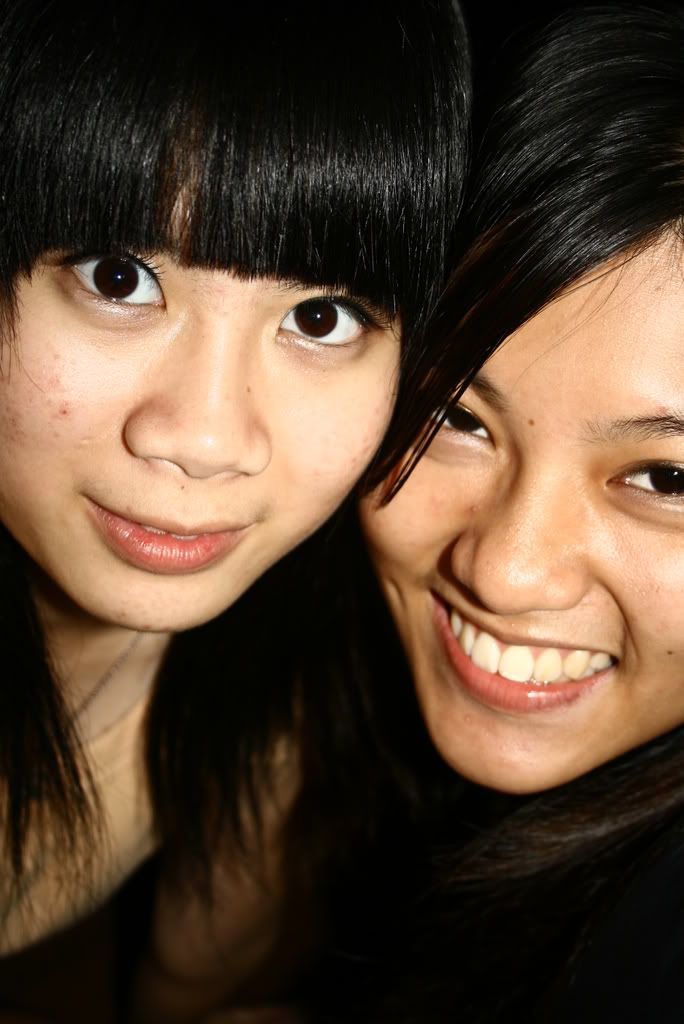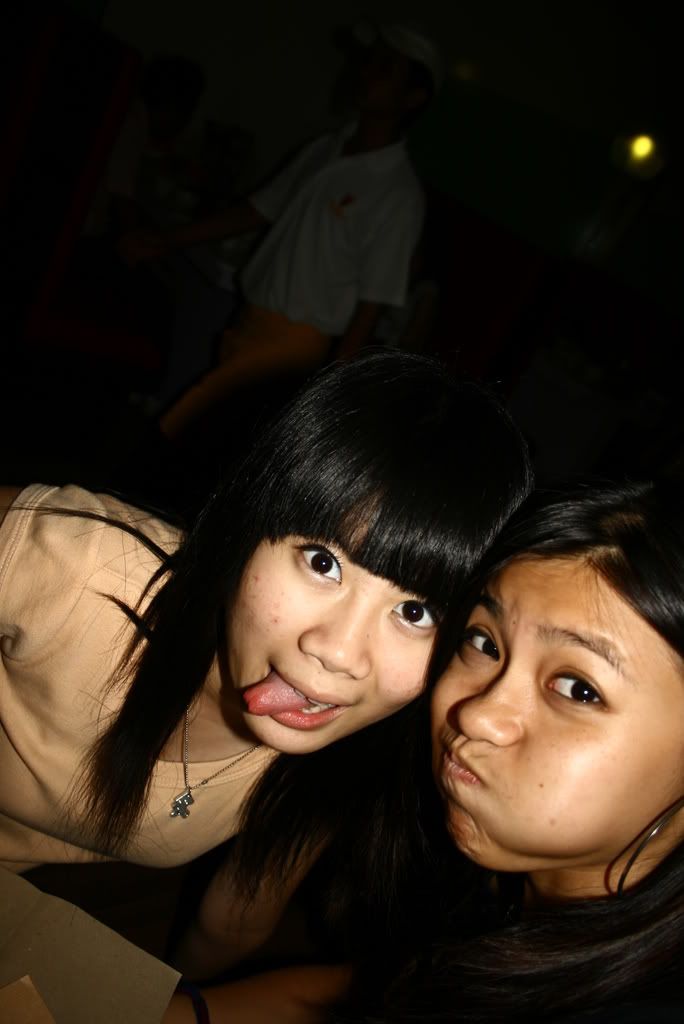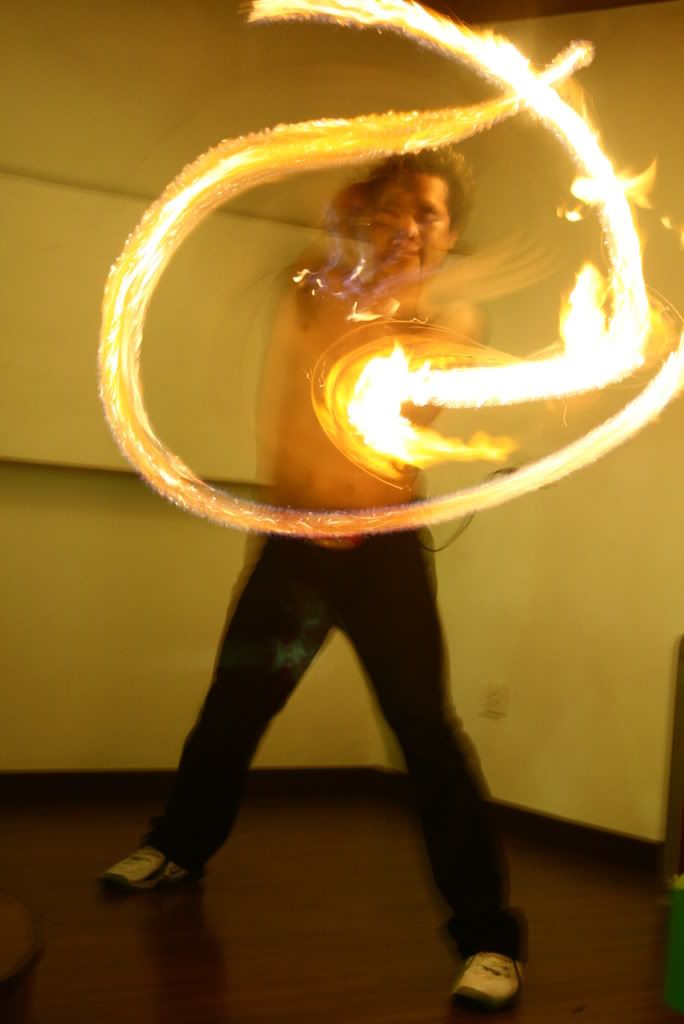 There was also a performance by Mr. Fireman. Quite cool.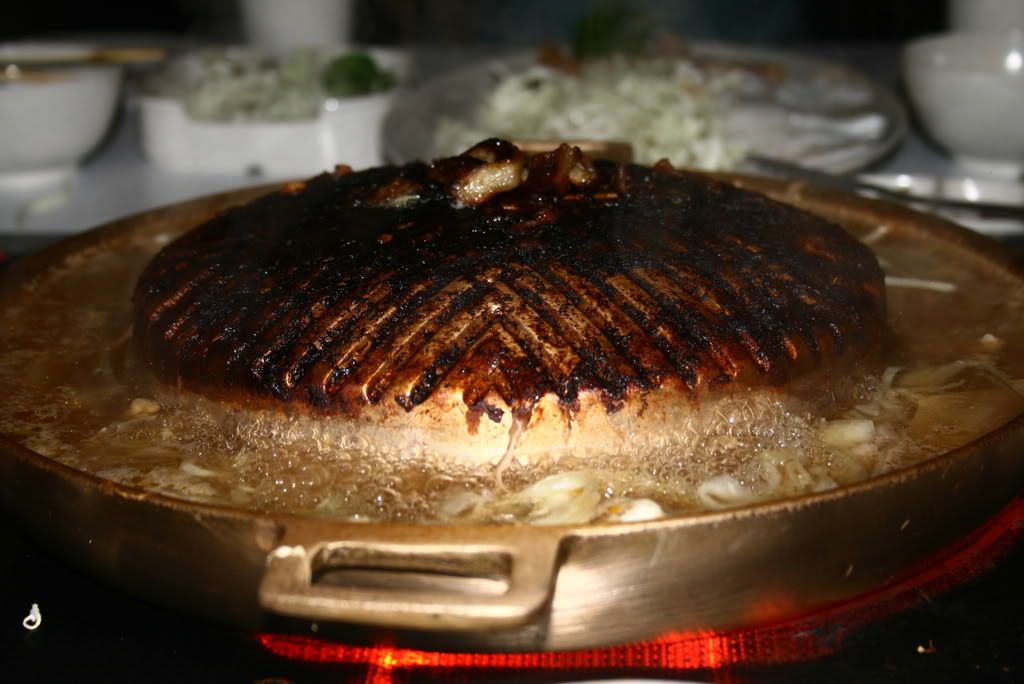 So yeah, this somewhat concludes our meet up. =)
I'm quite lazy in typing out everything that happened, and giving captions for every picture. =)
For Phoebe, poor you didn't get to enjoy with us. But here's your toast anyway:
May you get all your A's that you desire so much, and end up getting a 3.9 CGPA. Get a scholarship and go study for Christ's and goodness sake! So next time, at least you can show your kids that you can study, instead of point blank bragging. "You must study hard because your mommy also can study hard." But see see, she only has a diploma when the basic requirement that time, I suppose, would be a PHD. =P