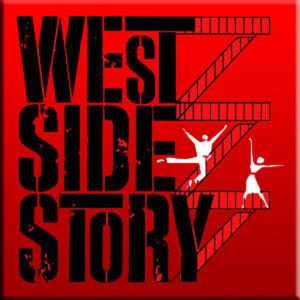 West Side Story (1961)
Date Viewed:
Initially during 2007; viewed again 28th March 2009
Directed by:
Robert Wise and Jerome Robbins
Script
Adapted from the Broadway, the scriptwriter has managed to display the tension between the Jets and Sharks not just in politically and socially clever way, but also artistically brilliant way. Incorporating the masterful lyrics of Stephen Sondheim and the gorgeous, powerful and dramatic music of Leonard Bernstein, the script blows my mind away.
Minimal words, maximum impact – that would be the way I would describe this movie. Some may argue that this movie lacks solid dialogue, but in my humble opinion, I think that the songs should be viewed as words and dialogues in different forms – all creatively written.
With interesting characters like Bernardo, Maria, Anita, Officer Krupke, West Side Story has made an impact in the society, film industry, music industry and many more areas in America. This is not just all; the scriptwriter has successfully in tying the knots and repeating important elements (e.g. fingers clicking) that make the movie such a success and an icon.
Shots
A huge breakthrough, West Side Story has shots done so well that it not only captures the ballet movements that highlights each emotion (jealousy, fear, pain, love, betrayal, anger, disagreement) clearly and effectively. In my opinion, what makes this movie so difficult, considering the era and the existing technology then, is the wide, energetic dances choreographed by Daniel L. Fapp.
Sounds
What more can I say? Leonard Bernstein, the legendary composer, conductor, musician and lecturer who have won many awards, was the conductor of this evergreen Musical. Each song is filled with difficult themes like jealousy, love, racism, glee, irony, betrayal, desire… and all of them are so powerful, so energetic, so impactful. One cannot imagine what would the movie be like should the music and dances were a part of it.
The lyrics (I kept shaking my head in amazement while watching the movie) is beyond imagination, and I kept wondering when will it be my turn to write such powerful lyrics. "America", "I Feel Pretty", "Gee, Officer Krupke", and "Somewhere" must be highlighted as they are, until today, one of the rarest songs ever written.
Stars
The Star that caught my attention the most was Rita Moreno who played Anita from West Side Story. Her energy seems to seep past the screen, her character of a protective sister-in-law. Her extraordinary performance has earned her the winner of Best Supporting Actress Academy Award (Rita Moreno, Wikipedia, http://en.wikipedia.org/wiki/Rita_Moreno#West_Side_Story). That is not all, Natalie Wood, Richard Beymer and George Chakiris made the movie a powerful movie worth remembering.
Prevalent Values and Themes
No movie I have seen thus far shows racism so effectively. I never knew there was tension between the whites and the Hispanics; I only knew the tension between the Whites and the Blacks. The song "America" brings so much attention to this issue.
Love, the most popular theme of all time, is shown in this movie. I can't help but smile at the innocent joys a little girl goes through when she just falls in love as she sang "I Feel Pretty". Then, the desperation and desire of love is portrayed so beautifully in "Somewhere" and "Tonight".
Personal Lessons Learnt
The reason why I love this movie so much is because of my fascination in musicals. The dances, lyrics, and music intrigue me so much. Each moment of the movie sends chills to me as I see each perspective of each performance. I can't help but wonder when will it be my turn.
What I learned in this movie is mostly the technicalities of writing and directing a musical. One of the things I realized is that while writing a script, tying the knots of the important themes and having a few important and repetitive elements are few of the important things to take note while writing a script.
But most importantly, I learned that sometimes it is very easy to act impulsively and not heed other's advice. It is very easy to be egoistic and believe myself that what I think is the way to act. Yet, reality says it's not. "Instruct a wise man and he will be wiser still; teach a righteous man and he will add to his learning." (Proverbs 9:9)
Riff:

We gotta stand up to them Doc; it's important.


Doc:

Fighting over a little piece of street is so important?


Action:

To us it is!


Doc:

To hoodlums it is!


Action:

Who're you callin' a hoodlum?


Doc

: War councils...


Action:

Don't start, Doc.


Doc:

...Rumbles...


Action:

D'you hear me, Doc?


Doc:

Why, when I was your age...


Action:

When *you* was my age? When my old man was my age, when my brother was my age... You was never my age, none of ya! And the sooner you creeps get hip to that, the sooner you'll dig us!


Doc:

I'll dig you an early grave, that's what I'll dig.
-- West Side Story