"Your time is limited, so don't waste it living someone else's life. Don't be trapped by dogma - which is living with the results of other people's thinking. Don't let the noise of other's opinions drown out your own inner voice. And most important, have the courage to follow your heart and intuition. They somehow already know what you truly want to become. Everything else is secondary." -- Steve Jobs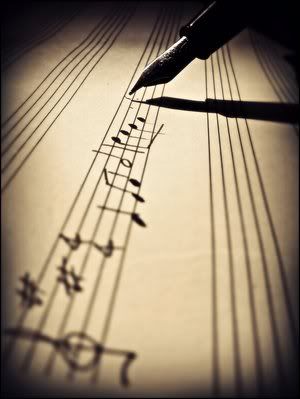 Time for me seems so short. There have been moments when I wished I had 48 hours or 72 hours for a day, but my friend pointed out to me that even if I had that many hours for a day, I would still end up complaining that I need
more
.
After living for so many years, mixing with so many people, losing friends while gaining some, I have to nod my head to this: Live your life for you, not someone else, because "those who mind don't matter, and those who matter don't mind." (Bernard Baruch)
Yet, I believe that it is not wrong to live for someone else because "The most important thing in life is to learn how to give out love, and to let it come in." (Morrie Schwartz)
But most importantly, while living, try everything. Don't stereotype and discriminate something; try it. Life is an adventure anyway, so why stop living an adventure when you're supposed to live an adventure? (I am still learning this lesson -- you have no idea).
"If you wait to do everything until you're sure it's right, you'll probably never do much of anything." (Win Borden)
So go ahead and screw things up! It's okay anyway. Just don't screw the wrong screws, if you get what I mean. (LOL, why do I see smirks at some of your faces?) "Live life fully while you're here. Experience everything. Take care of yourself and your friends. Have fun, be crazy, be weird. Go out and screw up! You're going to anyway, so you might as well enjoy the process. Take the opportunity to learn from your mistakes: find the cause of your problem and eliminate it. Don't try to be perfect; just be an excellent example of being human." (Anthony Robbins)
And for the mistakes we regret so much for, "Look at life through the windshield, not the rear-view mirror" (Byrd Baggett) and "Don't cry because it's over. Smile because it happened." (Dr. Seuss)
Last but not least, a quote I agree with a lot: "It's a funny thing about life; if you refuse to accept anything but the best, you very often get it." (William Somerset Maugham)
Good luck to living life to the fullest.