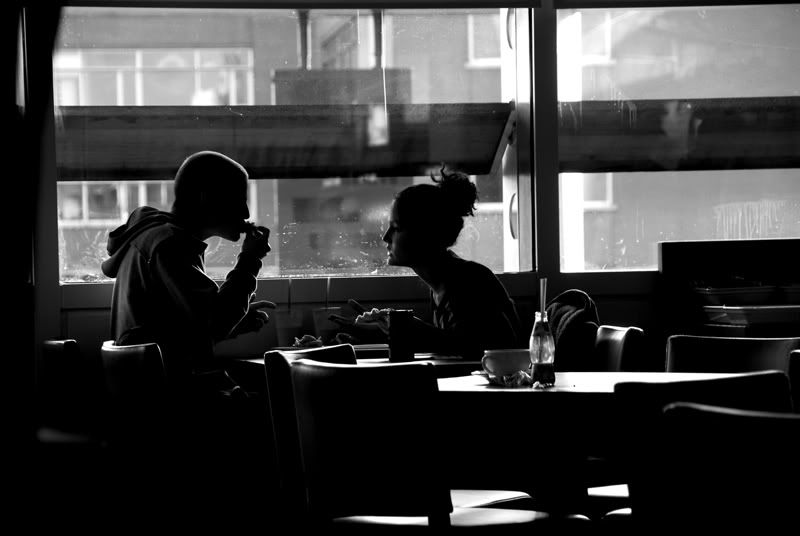 I've never been a huge fan of romance, unlike so many girls and some boys out there. I find romance movies out there fake and unreal, sometimes to the point of disgust. The truth is, I don't find how can Mr. and Mrs. Smith be romantic, how can Hans Solo and Princess Leia be romantic, how Zorro and his maiden can be romantic, and the list goes on.
Unlike
Chevonne
who wrote about
how much she could identify with Twilight and Bella Swan, and how much she'd like to have a boy like Edward
(if possible, that is), I find these kind of stories difficult to identify with. I would watch the movie, all just for the sake of the movie, understanding the technical aspects, and scrutinizing the script; but never for the love.
Yet, the concept of being with someone and refraining from being too involves sticks out to me. Edward was decent looking, in many people's eyes, has these supernatural abilities... I think he's somebody you'd consider perfect. But there is one thing that hinders him from Bella -- his nature. He is a vampire, and vampire can't kiss humans. So, the physical contact is very limited, especially since the basic lingo of being together is kissing these days. If you're a couple, you kiss. That's what you do. Correct me if I'm wrong.
And that's the whole point why I think their romance is somewhat romantic (note the word "somewhat"), somewhat different. Imagine being with a person you love while understanding that your presence would mean harm or even death to the person. Now, this is something more interesting than those romance that couples tell each other, "I can't live without you, babe" or, "I love you, I love you, I love you".
Not that I am applauding Twilight and the series; I was never impressed or dumbfounded at the characters or language. I am only saying that this side of romance is something new, something fresh albeit the other aspects of oh-so-boring romance I have seen.
So what do you think? Edward and Bella's romance -- a total die for? Or is it garish, total trash?