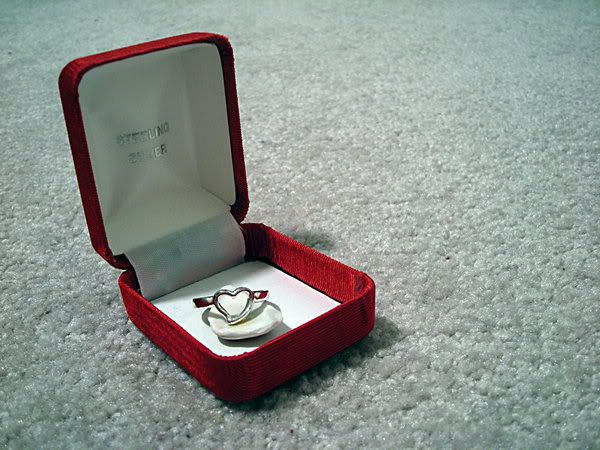 Have you ever thought of how you would like to propose to your girlfriend or how you would like your boyfriend to propose to you?
I have. Perhaps a many times. I think I lost count. And among that many times, this was another time when I did think about this matter. You see,
Crystal
,
Chevonne
,
Jeannette
,
Jared
and I were at Picadilly's eating dinner, catching up... And we somehow talked about this very... random topic.
We discussed how they'd like not to be proposed to, and I guess I discovered this: not many girls like to be proposed to publicly. They prefer something more discreet, something more... personal. They do not want to be pressured to say 'no'; they rather say 'yes' because they want to, sans pressure, sans the fear of making their boyfriends feeling rejected.
I even remember how
Jeannette
said that she does not want to wait for her boyfriend to sing a song and make her listen to it for say... 3 minutes. I also remember how Crystal clapped her hands and burst into laughter, while
Chevonne
did her classic
Chevonne
smile. But then, Jared interjected and said something along the lines of "If he really did do that, and that is because he loves you, wouldn't you take it with gladness too?"
So I end up thinking to myself if there is ever a perfect proposal -- one that is great for both you and your girlfriend. While no guy would be stupid enough to ask his girl how she'd like to be proposed to, asking her best friend how she'd like to be proposed to would be revealing his intention of proposing. Then how... personal is it?
Shouldn't the whole point of proposing to your girlfriend be a surprise to her and all your and her friends?