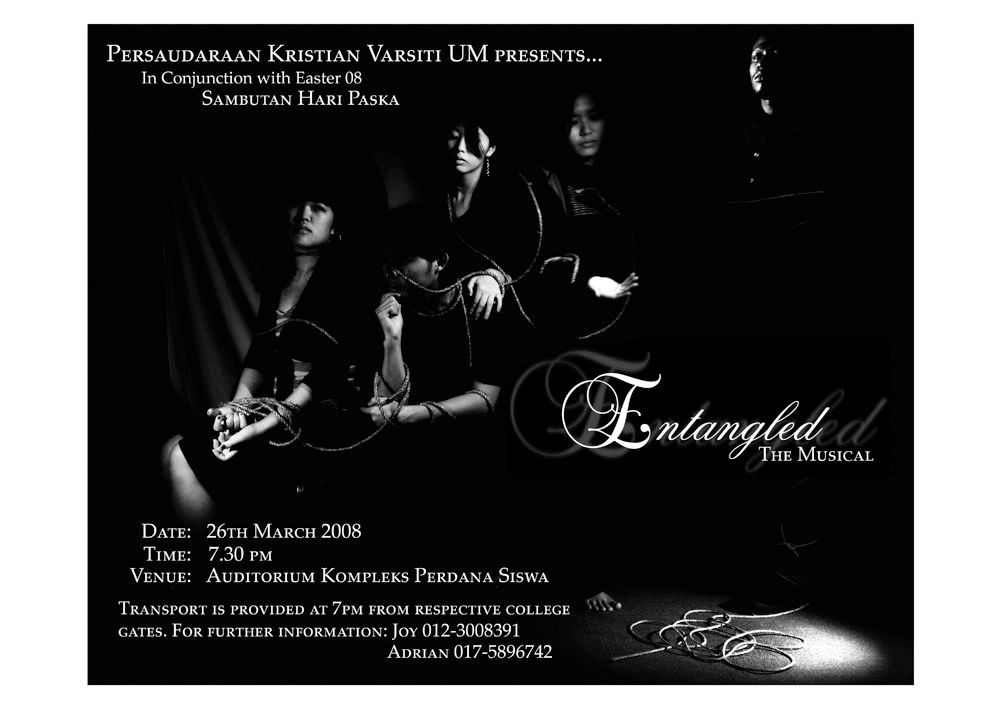 Absolutely hate it.
I have so many things I want to do, to accomplish, but why do I just see the incompetence and the lack of time that I am faced with? Why can't I be good in whatever I like to do? Why isn't there enough time to let me master everything, instead of having me split my attention to so many areas?
I have been watching
Glee
, looping the parts when the cast performed on and on. Every time I watch these parts, something boils within me. It's not anger or worry; it's a feeling of eagerness to perform, to direct a movie, to be part of the creative process.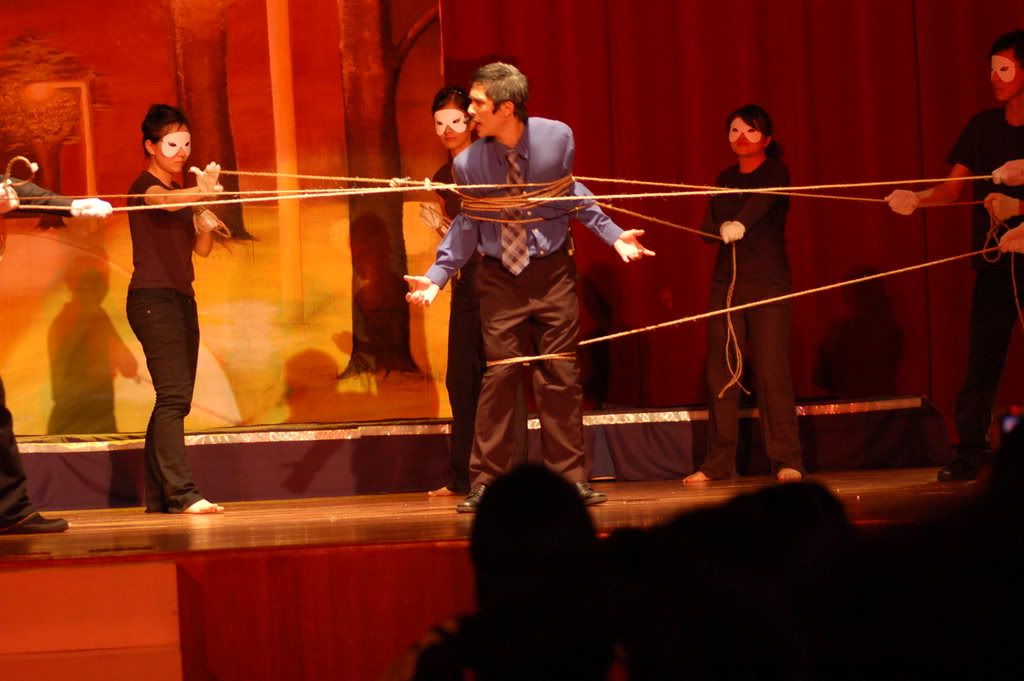 I talked with Suit Lin, who worked with me in Entangled the Musical, and we agreed that we still had this small fire burning within us to do something creative. I'm (kind of) tired about the things I have been doing; I want to do something extra. I want to write songs and stories!
So people, maybe.. I said, maybe... Maybe something is up! Gah! I need more time and skills!