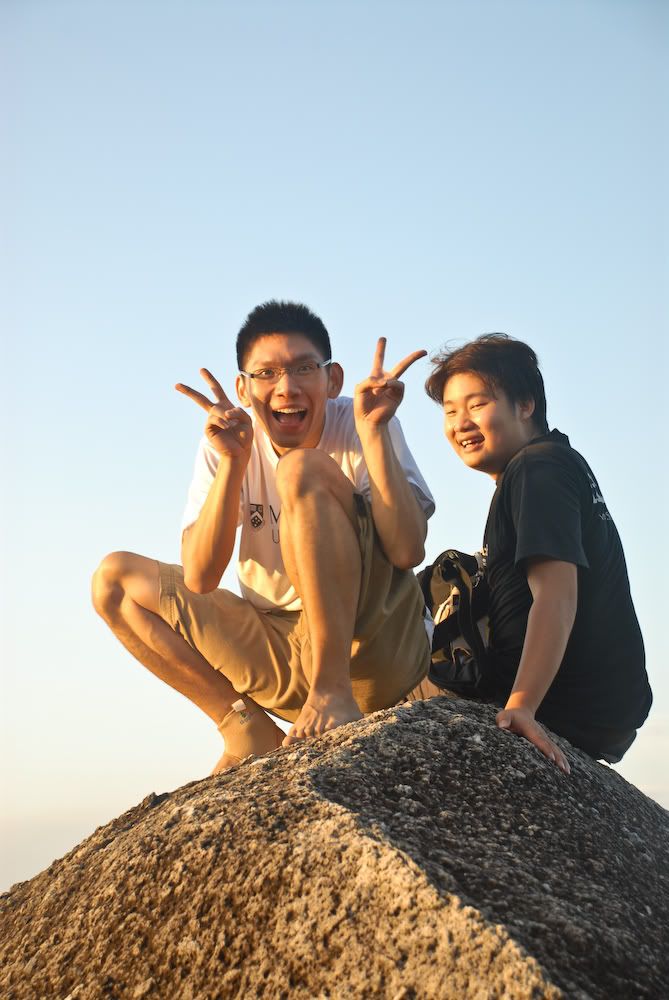 Lynette
started this personal project "
I Smiled Today Because
" and it reminded me of the importance of counting your happiness. Sure, counting your blessings is way too cliche, but this time, it's something different - counting your happiness.
The very things that make you smile, the very things that make you feel loved and cherished - those are the very blessings that bring us happiness. Sometimes I guess it's not whether happiness is genuine, or long-lasting or not; it's whether you grabbed the opportunity to be happy or not.
Because happiness is a treasure many take for granted. I am no exception.
And so yes, I'm joining this project. I smiled today because:
My siblings are the bestest people on this earth. Sure, they do have their shortcomings, and they do drive me up the wall (sometimes I feel like strangling them), but still, they in their weaknesses are awesome. Loving perfect people wouldn't be love, because only in weaknesses can love really transcend and touch lives, and be genuine - inside out.
I had the chance to meet up with Hajok, Sze Keong, Johanan, Chevonne, Amanda and Edson at Edson's surprise birthday party. Great fun, many laughters.
It's Crystal's birthday! Someone's turning twenteen! Tsk tsk tsk.
My mom baked!

SMILE
Charlie Chaplin
Smile though your heart is aching
Smile even though it's breaking.
When there are clouds in the sky
you'll get by.
If you smile through your pain and sorrow
Smile and maybe tomorrow
You'll see the sun shining through
For you.
Light up your face with gladness,
Hide every trace of sadness.
Although a tear may be ever so near
That's the time you must keep on trying
Smile, what's the use of crying.
You'll find that life is still worthwhile-
If you just smile.