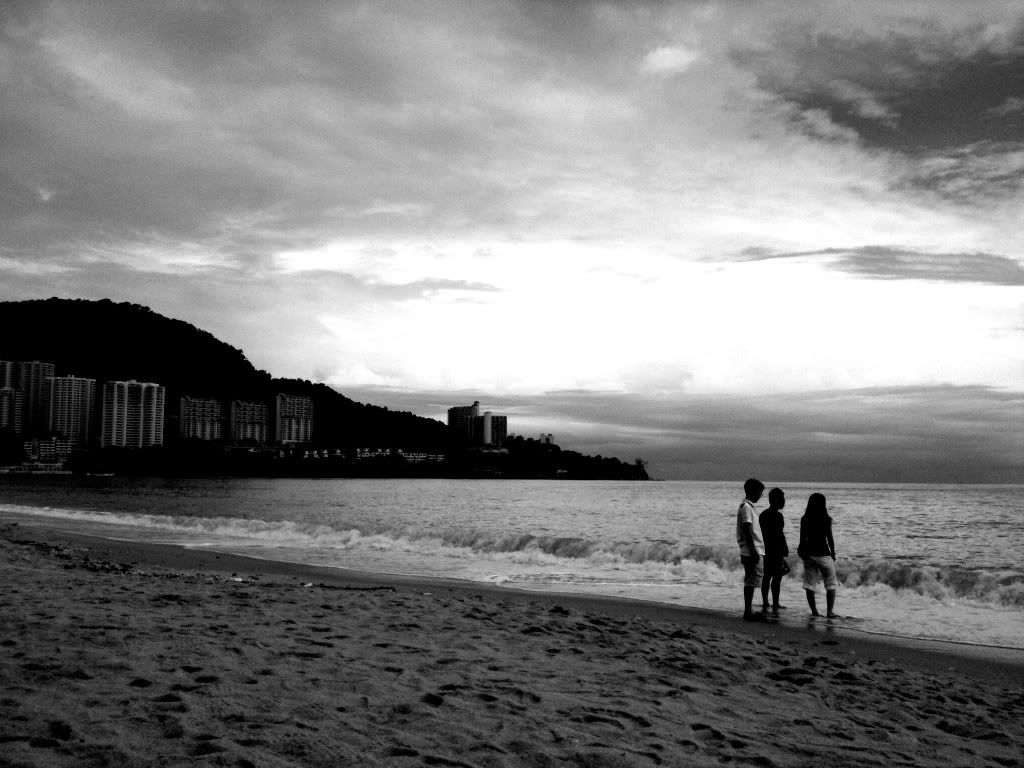 Early this year I gave myself
a list of things I wanted to accomplish in 2010
. As this year draws to an end, I suppose it's beneficial to review what I've accomplished this year like
what Seth Godin did
.
So here's the things that I wanted to accomplish early this year :-
Apply for University and make sure I get in
What happened : I started working at 95% The Advertising Academy. Of course, I did go for multiple edu fairs, applied to a few Universities, got accepted very quickly because of the portfolio I had at hand and got chased by the respective Universities to pay up to be a student there.

Compile my portfolio
What happened : I have a better portfolio with two (2) really good ideas. Note that I said it's a better portfolio, but with the portfolio I have right now, I doubt it that agencies will want to hire me just immediately. But it's definitely better than what I had after graduating from college.
Those two were of course the ones that were concrete "things to accomplish in 2010". But here's what I've done throughout the year :-
Joined 95% The Advertising Academy as Marketing Executive
Joined and Graduated from Idea Rawkstarrs (IMHO, a terribly and terrifically awesome training youhavenoidea)
Facilitated Idea Rawkstarrs
Project Managed Ad Unplugged 2010
Gave multiple college talks about advertising and copywriting
Produced the One Young World report that created a lot of buzz globally and in the media (it was talked about on CNN and BBC and Reuters); got leaders like our Prime Minister, Richard Branson, Kofi Annan, etc. to talk about it and compliment Malaysia for being the only nation to produce such a report for One Young World
Finally graduated from Life College. And of course, directed my first interview video for the graduation. Here's the video of the graduation :-
LIFE COLLEGE GRADUATION 2010
Along the way I've made many new friends and grown a lot. Perhaps the latter is more important than everything I just mentioned in this post.
When I say 'grown', I am talking about all the things about myself that I had to confront, all the courage I had to summon and the loneliness I often feel during those painful confrontations. I've learned to look at things from fresher perspectives, learned to
feel
, learned to believe and push beyond my boundaries. I've discovered so many newer things about myself that I used to refuse to see and acknowledge. In short, it has been
quite
a journey.

And perhaps that's what making 2010 taste so bittersweet right now. It's not about the accomplishments I've done but the person who has grown. After all, the person determines the outcomes of things he/she manages.

So here I am, not thinking about 2011 yet but just dwelling in the last few moments of 2010, drinking in every bittersweet taste I am experiencing right now, enjoying my holidays before I start work again.

2010, it has been a very challenging year for me. Constant challenging myself, constant confronting myself because I will not settle for second best for myself, constant climbing another mountain. You've been a stepping stone in my life, an important chapter in my story. Thank you.