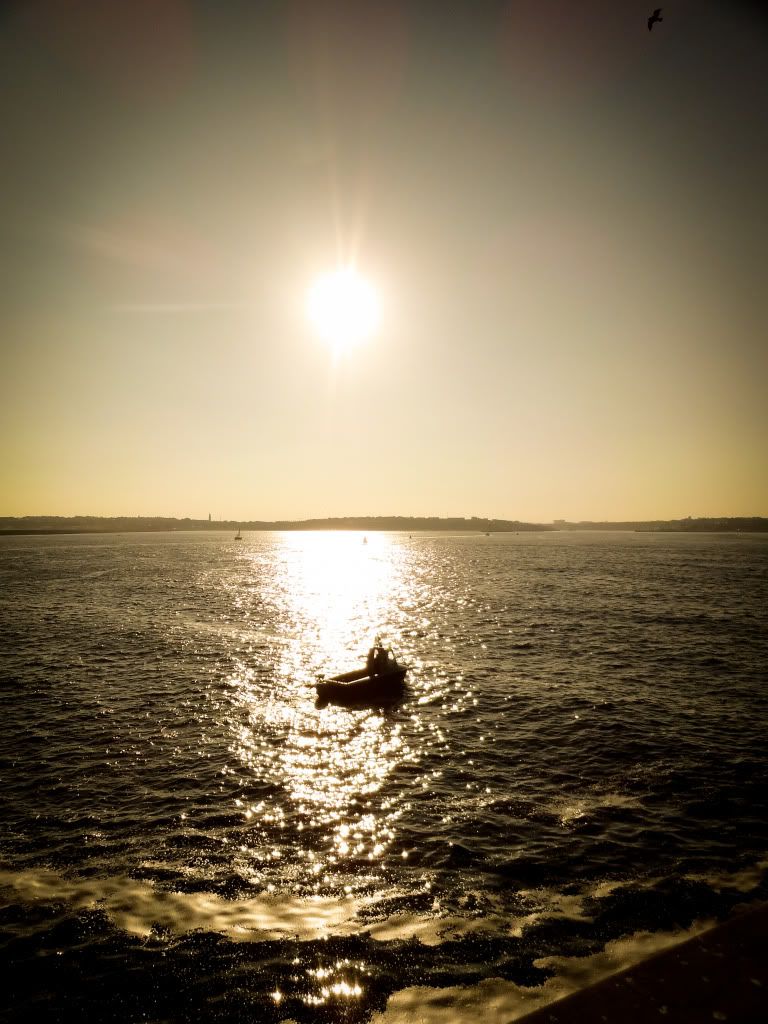 I suppose I'm really behind many bloggers who have already blogged about how life was in 2011 and their resolutions for 2012. But it doesn't bother me.
2011 was a year of growth for me. The first half of the year I spent my days in 95% discovering parts and pieces of me that I didn't know existed. In the second half of the year, the number of self-discoveries doubled! But in any case, I am humbled and happy that I went through whatever I went through. I suppose everything is part of God's plan to mould me into a better person for the future.
Come 2012, which I believe will be a year of more growth and self-discovery. Instead of feeling scared of change and pain (growth can be painful), I feel absolutely inadequate. Being in Newcastle has put me in an absolutely uncomfortable position (which is perhaps one of the reasons I love Newcastle to bits).
Let me explain myself. You see, the amount of effort I usually put in for assignments and work back in Malaysia would bring me excellent results; but in Newcastle it's an entirely different ball game.
I need to be able to crystallise ideas and questions into as few words as possible (thanks to Janet Lee and 95% who gave me the awareness to this important skill, but I'm still in the midst of perfecting it)
I need to be very opinionated (a trait which has diminished in me because I find no reason to have an opinion about everything. Instead I have started to learn how to cherish things for what they are)
I need to be well read. It's not just fiction; it's about histories of different countries, current affairs, gossips (I know right?!), cultures and well, the list goes on. This is because the more well read I am, the easier it is to form friendships, the easier it is to talk about different things with different people.
Well of course the list would be longer than the above, but in short, those are the few things that jumped out quite often to me. I'm under the constant impression that I am not enough. That the skills I've acquired throughout my simple 22 years are simply not enough! And sometimes as I dwell in these inadequacy, I fall into this spiral of self-pity and sadness. Which, might I add, are two things that I absolutely dislike because they don't bring me any results.
Now, to add to that is serving in my church. You see, back in Malaysia, I'm surrounded with many musicians, but few were as good as the ones I'm working with. Being able to play an instrument well was good enough in Malaysia, but absolutely not here. An average musician could play the piano and either the drums or the guitars well. A few could even sing and harmonize without any sweat! So I find myself chasing after these extremely talented musicians week after week, hoping that one day, I might be as good as them.
Now, don't get me wrong. I know everything written seems a bit sad and perhaps somewhat discouraging, but I assure you it's not. Okay, maybe a little bit. But still, one has to have a little fire burning at his ass to remind him to keep moving forward, if you get my drift.
So like I said, 2012 will be a year of further growth. I don't care so much about materialistic possessions at this point of my life (and I hope this will continue in the future). I want to build better friendships with my dearest friends here in Newcastle (come to think of it, I have only 8 months left in this beautiful country!). I want to be a better musician and train my hearing skills. I want to be able to write better and love more.
I hope your year would be a year of growth too. :)