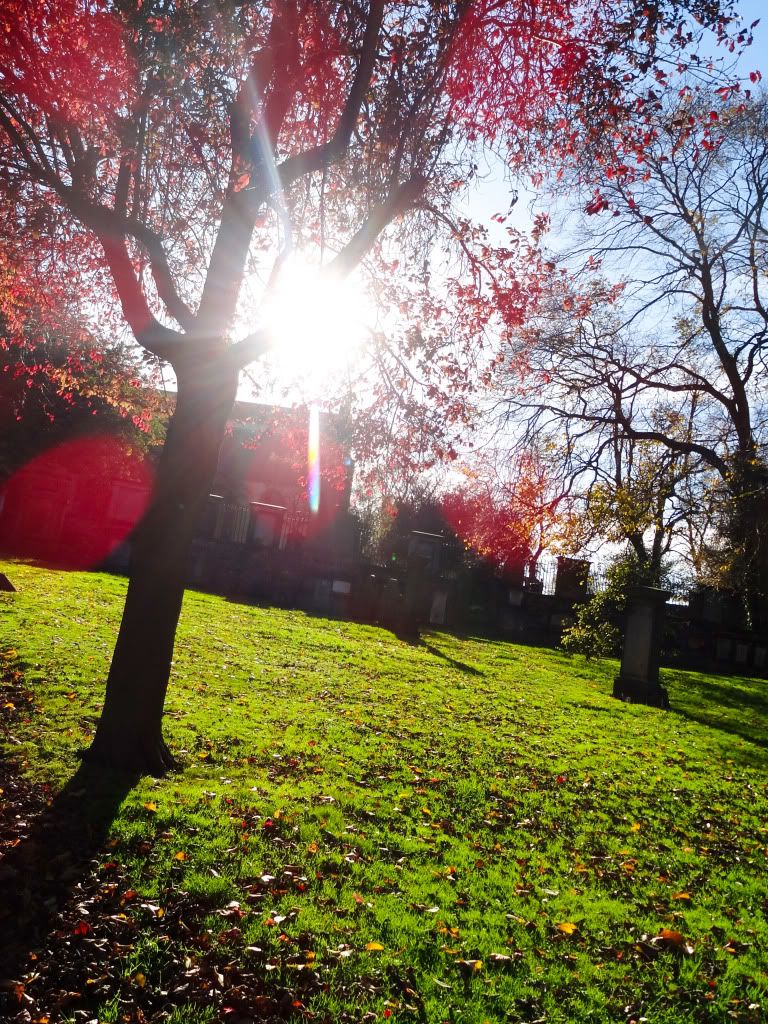 Greyfriars Kirkyard, Scotland. (c) Jonathan Chu
My first post in 2012
was about growth. Looking at how things are progressing, I'm glad to say that things are looking quite well. But still, growth is not an easy thing. There are days when I feel like plunging a knife deep down my chest and let my breath simply stop, just so that I can escape the stretch growth brings. But there are some days when growth shows me a bigger picture of life, and I'm thankful that I survived those painful days.
So I thought to myself, in what ways do I want to grow? I thought about what kind of life I wanted - adventurous, sure; music-filled, sure; passionate, sure... surely life is more than these words, right? And then I stopped at this word - full.
Full. Whole. When one's life is full, one wants nothing more. One is contented. One is glad. And fullness or wholeness in life can only be achieved when it is filled with people. But that doesn't mean that one is sociable or accepted; it simply means one is loved.
My thoughts then drifted to the people whom I love or am growing to love. Mom, dad, sister, brother, friends, church members, college mates... And then a word popped out of nowhere - gratitude. For every person who's in my life, there is something to thank that person for. Another word then appeared - acknowledgment.
It then dawned upon me that these two words come hand in hand. When we thank someone, we are acknowledging the person for being a blessing in our lives. And when we constantly acknowledge people, we not only bring delight to people, assure them of their value and who knows, boost their self esteem and self-confidence; it also shows us how blessed we are.
When we thank and acknowledge others, there is no point to envy the grass at the other side.
And for my growth and happiness, I want to thank a person every day. Be it in person, via a text or this blog, I want someone I know to know that he or she has great value and has been a blessing in my life. And most importantly, I want to remind myself that envy does me nothing, but counting my blessings does - it brings me happiness.
If you decide to practice this as well, let me know. :) It's always a good thing to know that more people are thanking more people, and through this, being a blessing to more people as well.
Happy Chinese New Year and 2012!