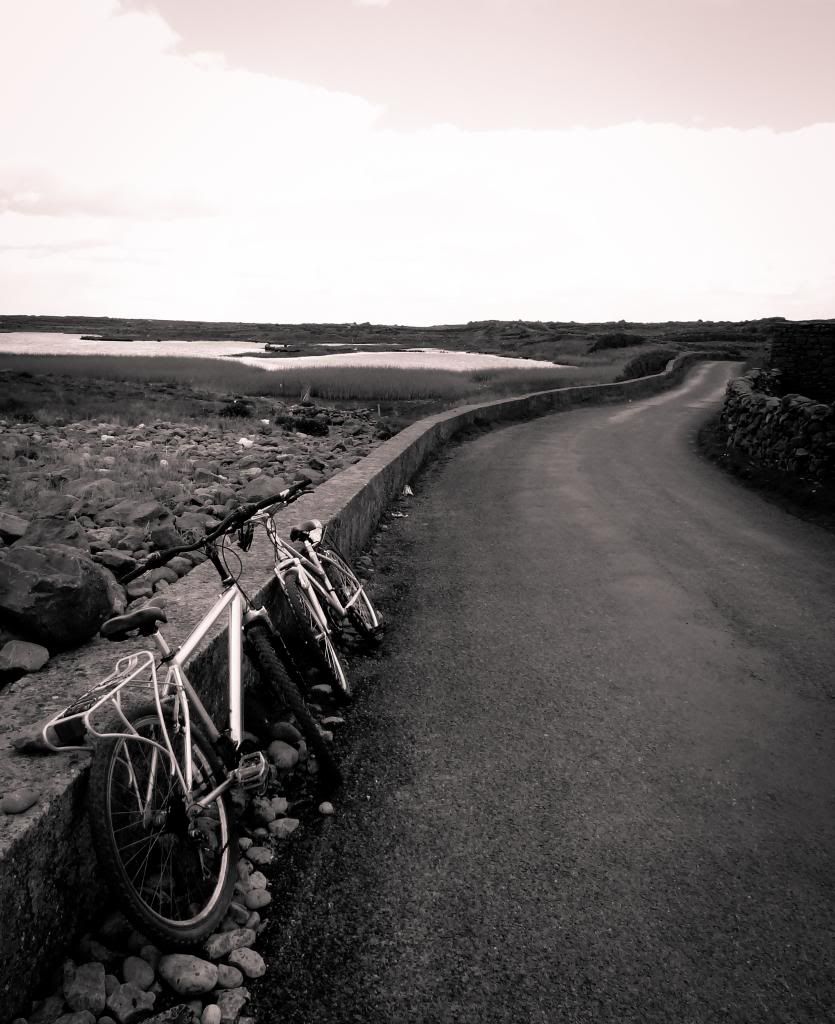 Aran Islands, Ireland. (c) Jonathan Chu, 2011
Let everything in.
Read voraciously. (note: it doesn't count if it's a book in your field)
Go hiking.
Visit interesting art exhibits, especially if it's "not your thing".
Wake up at 5:30am, sit in solitude outside in the twilight, and write whatever comes to mind using a pen in a notebook that no one will ever read.
Listen to Kanye, then turn on some Vivaldi.
Skip the movie and go see some local theatre.
Take long walks in weird places.
Learn how to make the perfect cup of coffee.
Attend a poetry reading.
Train for a race.
Don't ever stay inside when the stars are kind enough to dance for you.
Go to a local cheese shop (no, not Whole Foods) & ask them to suggest something.
Go to a local wine shop and do the same.
During your next lunch break, walk downstairs with a camera (or your phone), stand still, look at the world and take a photo of what strikes you. Describe it in no more than four words.
Rent a movie produced before 1950.
Learn how to make your own pasta.
Read about how Henry Clay saved the Union, then pick up some of Tagore's poetry.
Plan the adventure of a lifetime. Then go.
Read about the history of typography.
Draw something. Anything.
Find a restaurant with a cuisine that scares you, and invite someone to go and try it with you.
Go to an antique market and buy something you don't need.
Spend your next Friday evening with someone who doesn't do anything remotely similar to what you do.
Take a train when a plane would be much more efficient.
Create a piece of art.
Throw up your hands in places you shouldn't.
Every great piece of work is only an amalgamation of existing work filtered through the mind of the artist creating it. Take inspiration from anywhere you can find it. Then imbue it into the fiber of your next project proposal or fundraising spec or development sprint or speaking gig or preso to the marketing team.
And once you have, do it again.
- AJ Leon, The Life and Times of A Remarkable Misfit, p. 49 - 50
--------------
Precisely how I am going to live my life from now on.